11 September 2023
We have set out our commitment in our safeguarding policy in accordance with statutory guidance. We are also part of the Dance School Safeguarding Working Group (DSSWG), which is a multi-agency group that provides educational resources to students, parents and schools and works with dance organisations to ensure their members follow good safeguarding practice.
At the ISTD, we support our members to adopt and follow all national and local safeguarding legislation and procedures, in line with the Department for Education's non-statutory guidance for providers running out-of-school settings. The full document, Keeping Children Safe during Community Activities, After-School Clubs and Tuition can be read here.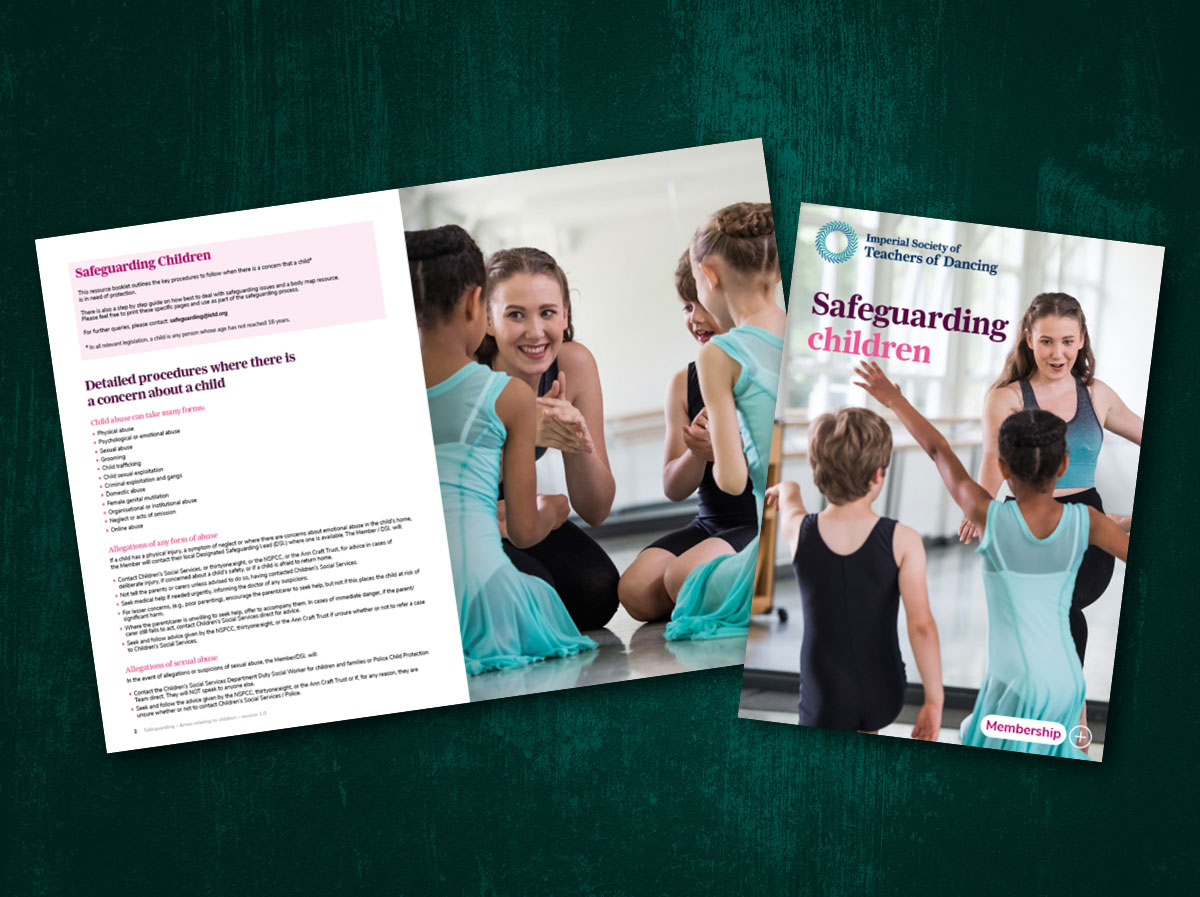 We do this by providing advice, resources and guidance in our 'Raising Standards hub' and by offering a range of free and paid for safeguarding training courses throughout the year. For our latest events visit: istd.org/events.
Teachers should make direct referral to the relevant safeguarding agencies or to seek advice from agencies such as the NSPCC, Thirtyone:eight or the Ann Craft Trust.
For Teachers, students and members of the public are encouraged to raise any safeguarding concerns by contacting: safeguarding@istd.org. All concerns raised are investigated, in liaison – where appropriate - with the Police Service and other relevant statutory authorities.

For more information and extra resources, visit our Raising Standards Hub.