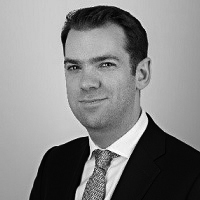 Vice Chair
Frederick is the Head of the CEDR Foundation, the research, charitable, and thought leadership arm of CEDR (the Centre for Effective Dispute Resolution), Europe's largest provider of alternative dispute resolution services. As Head of the Foundation, Frederick leads on all Foundation projects, membership, and engagement and is responsible for the Foundation's strategy and external communication. Prior to becoming Head of the Foundation, Frederick worked as the Foundation's manager and as a negotiation consultant, in charge of all of CEDR's negotiation activity.
Foundation Projects which Frederick has worked on include: leading on the CEDR New Dialogues project for emerging leaders; developing a training programme for Board members of emerging economies about Corporate Governance disputes; improving international standards for ADR training; and working on methods of improving the use of ADR skills for young and emerging leaders.
In 2015, following work carried out on reforming the Public Inquiry process, Frederick co-wrote CEDR's book "Setting up and Running a Public Inquiry: Guidance for Chairs & Commissioning Bodies" with Dr. Karl Mackie CBE, Chief Executive of CEDR. Frederick also works as a CEDR mediator, joining the CEDR panel in 2014. He regularly mediates on civil and commercial cases, as well as mentoring new mediators on conciliations. Frederick is a trainer in negotiation skills, conflict management, law for non-lawyers, and mediation advocacy skills trainers for lawyers. He also regularly speaks on behalf of CEDR at conferences and seminars and contributes to blogs, journals, and writing.
Frederick originally read English at the University of Cambridge before completing an MA in American Studies at King's College London. He then converted to the law and was called as a barrister at Middle Temple in 2012. Prior to joining CEDR full-time in June 2013, Frederick worked as the Cases Manager for TWG Ltd, a company providing medico-legal support to doctors on specialist schemes facing litigation, and as a Duty Adviser at Willesden County Court where he defended clients facing home repossession hearings. Frederick is the founder of MediOUT, a group for LGBT+ mediators based in London, and the deputy chair of Access All Areas, a leading performing arts charity for adults with learning disabilities based in Hackney.
Frederick greatly enjoys dance and believes in the importance of dance classes for everyone. He danced as a child and is a regular attendee at dance performances. Therefore, he is very honoured to have become and to be giving it his full commitment as a trustee of the ISTD since October 2019.