Email Marketing Top 10 Tips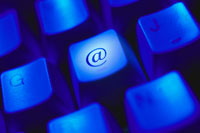 An email newsletter is an easy, instantaneous and relatively inexpensive way to grab the attention of your audience with relevant information that they want to read.
Here are a few of our top tips before you start!
Rule #1 – plan ahead
Too many people jump on the email newsletter, blog or Twitter bandwagon without fully thinking through why they might need these types of social media tools and how they can get the most out of them. Why are you starting an email newsletter? Do you want to better inform your current students about your classes, attract new students or give parents more information? And almost as important as who will be reading your email newsletter is who will be writing it. Even if you just send it out every other month it takes time to decide what you want to say, compile the information and maintain your email lists, so make sure you consider the resources required.
Rule #2 – do some research
There are lots of email marketing systems available which will allow you to design a simple template and include images, links and a "forward to a friend" button. Sign up to some other email newsletters and see what you think of them before you choose a system that works for you. You can always start off by creating a simple, text email which you can send from your own email account, but if you think you're going to keep building your list of email subscribers, it's often easier to have a separate "news" or "info" email address that the newsletter email comes from.
Rule #3 – ask permission
Spam accounts for approximately 78% of all email sent.* (*Dan Fletcher, 2nd November, 2009, "A Brief History of Spam.") You don't want your message to go straight into someone's junk mail folder and with the vast amount of unwanted emails out there, it's even more important that your subscribers have willingly signed up. It's equally vital to be clear about expectations from the outset, which leads us to Rule #4…
Rule #4 – set expectations
Always set your subscribers' expectations during the opt-in process about what kinds of emails they'll be receiving. If you're starting a "newsletter" and that's what they've subscribed to, people will expect to read about your latest news when they open your email!
Rule #5 – think about your subject line
One of the jobs of an email newsletter is to grab attention quickly, so it's essential to create short, snappy and effective subject lines (how the email appears on the recipient's in-box). And the best subject lines are those that actually describe what's in the email. If your email is a newsletter, be clear and put the name and issue of the newsletter in your subject line. If your email is a special promotion, tell them right from the start (which is the subject line) what's inside. For example, depending on the content, your subject line might feature an announcement about new classes, an upcoming event or a special offer. But be careful with your subject lines too – certain words like "free" tend to automatically send emails straight to spam folders.
Rule #6 – know your audience
An email newsletter can include any information you want it to. Part of planning ahead also includes thinking about who will be reading your email and what they want to see. Before embarking on a massive online marketing strategy, do an informal (or formal) poll among your students and parents to ask what information they would most like to see in an email. It might be upcoming competition dates, the latest results, links to photos on the website or just class times. Part of the beauty of an email newsletter is that you can change it easily, adding more content and linking to other online articles.
Rule #7 – stay relevant and interesting
The inherent creativity of the dance world and the huge wealth of inspiring material you can generate will allow you to represent yourself online in a variety of engaging ways – from live streaming of performances to archived images. These can be included in your email newsletter as well. A clear, clean design with a template that you keep consistent each time will allow your audience to quickly scan and find the news that they're most interested in. For example, your diary dates could be set down one side with the main news in the middle, and a special offer at the bottom.
Rule #8 – be consistent
Email newsletters are a simple, fun, relevant – and consistent! – way of communicating with your students that they will look forward to seeing in their in-box. So make sure that you keep up regular contact and maintain your promise of weekly or monthly news. There's nothing more disappointing that signing up for something and then not receiving it!
Rule #9 – keep it simple
You might have lots to say, but it's very easy to lose your audience with an email if they have to keep scrolling through reams of text. Keep it clear and concise and if you need to, link through to a longer article or message on your website. If you include a "call to action" or something that you want your subscribers to do, make it really obvious what they should do (click through to an online form, call to sign up for a class etc.) and make it clear why they should do it. Are they getting a discount, or is it a requirement for the new term?
Rule #10 – think of your ending
A short P.S. at the end of the emails can also catch attention and increase the number of people who click through to your website. Giving people an incentive to do something such as register for an event or read more information can often work well here.
Don't forget – all of the online communication tools that continue to pop up are just that, tools. Without a clear message and an audience to reach out to, they're like power drill without a wall and a picture to hang.
Sarah O'Hanlon