Managing Your Facebook Page: Safety Dos and Don'ts
Facebook as of 31st December 2013 has 757 million users log on to the social media site daily. Founder, Mark Zuckerberg has stated that he wants Facebook to become a personalised newspaper for everyone in the world. With so many people using the site it's difficult to remain private. Like other social media networks, Facebook is a public forum. However, Facebook allows you to turn on privacy settings, limiting what is on view to the public.
Facebook is a wonderful and free marketing tool for business' to use to promote their brand. The ISTD use Facebook as a way of communicating with our members and dance fans. ISTD have listed our website and our company information on our Facebook, but this is something you can find easily if you were to type our name into a search engine. We promote the use of Facebook as a marketing tool to our members. Now, we would like to highlight how to interact on Facebook, promoting dance, dancers or dance schools all the while remaining safe and guarding your private information.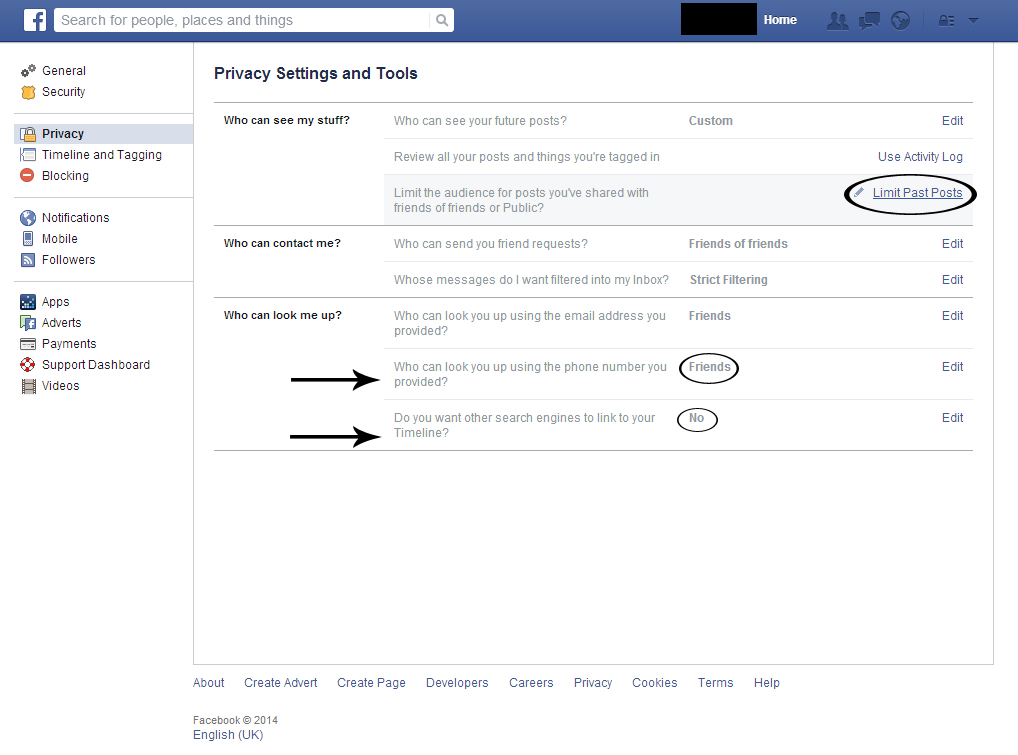 We know that many dance teachers use Facebook to advertise dance lessons, promote events and themselves as dancers. By using this public forum individuals are creating a way for the public to contact them. If you list your phone number or email address on a website and link this website to your Facebook page, you have created another link for someone to find you and contact you through the internet. If you do not wish to publicise your phone number or email address, make sure that you are not linked to any sites that may have your contact information listed.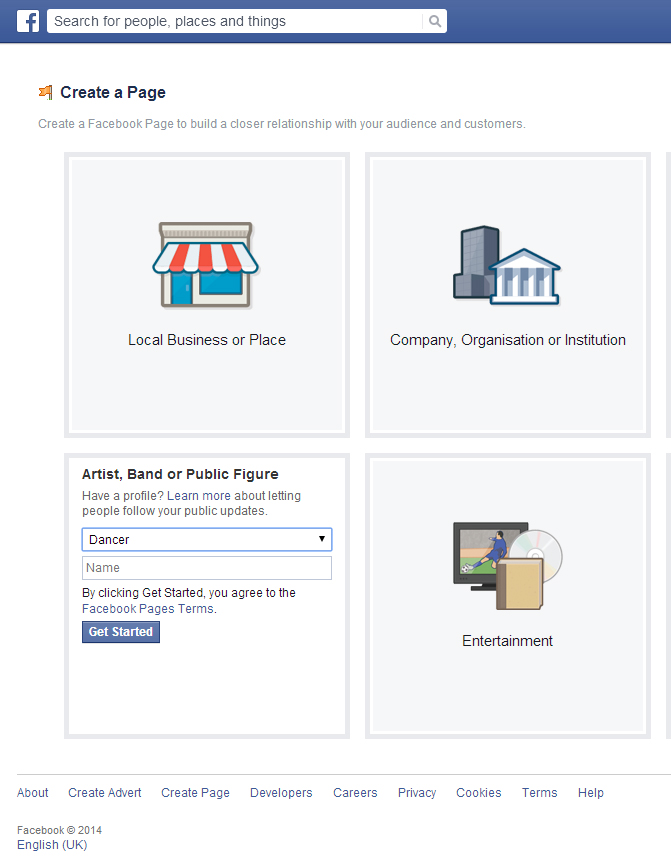 A negative side to Facebook is that it has opened up some to unwanted attention, being targeted or bullied. The use of the internet has allowed trolls to abuse others; trolls are those who target internet users to disagree, abuse and upset people on purpose. Very often engaging with this kind of behaviour will only bring more unwanted attention. We would advise if you or someone else are targeted or bullied on Facebook to report it to the Facebook team. Facebook take abuse of their site very seriously and once you report someone their use of Facebook is limited, in some cases they are banned. Facebook business Pages allow you to Hide comments you find to be inappropriate or negative. This allows you to Hide a comment from everyone on your page, but it still appears as visible to the person who posted it.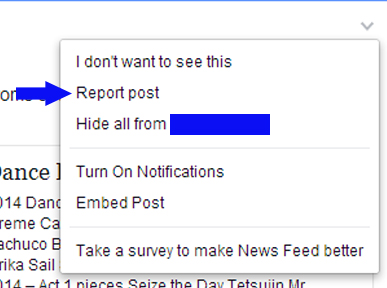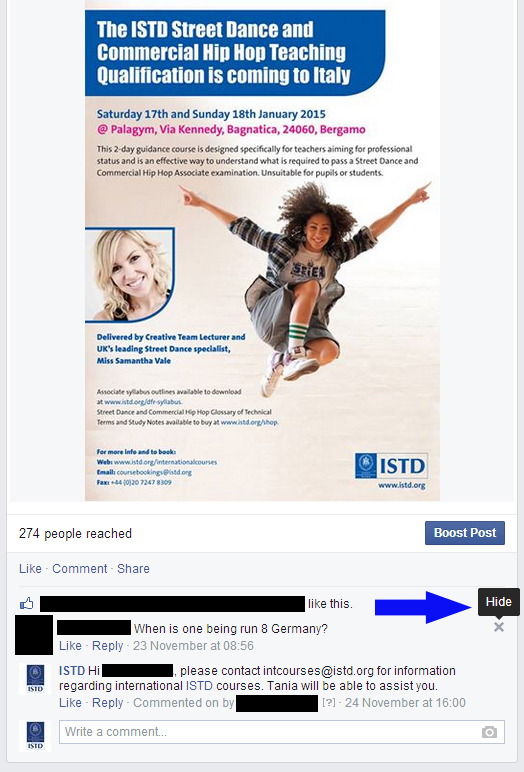 We have gathered some simple dos and don'ts to help you stay as private as you want to be on Facebook. Some people may use an individual account, while others may use a business account, whichever one you use, we want you to be aware of your Facebook security. We would suggest that if you are promoting your school or specifically dance lessons, you should create a separate business account. There is an easy step-by-step guide of how to create a Page on Facebook; creating a business page shows you as a professional, as well as creating a safety barrier to your individual profile. As an individual account user, we would suggest not to post anything personal or private. Make sure your individual security settings are set to the highest security that still allows you to interact with your colleagues and/or students.
Dos
Do research your security settings on your individual or business Facebook page – get to know the settings, what you can change and Facebook's policies
Do block people you feel are not appropriate to be in contact with
Do report abuse to the Facebook team
Do set your security setting so that you cannot be searched by your personal email or phone number
Do accept friend requests only of people you know (individual accounts)
Do activate the "review who can post on my page" if you are uncomfortable with others posting content to your Wall
Do let others know about Facebook Trolls or those who target specific groups
Do contact people through private messaging – you can interact without giving out personal information
Do control who can manage your account – see Page Roles in the settings section
Do Hide comments you think will be upsetting to you or others
Do remember that everything you do on Facebook is kept as a record on the internet – this can be used if you need to report someone or an incident
Do post about dance and share content you feel will help the dance community.
Don'ts
Don't publicise your or others' personal phone number, address or email address on your Facebook
Don't share any information that you don't want to be seen by the public
Don't engage with rude comments or those that can be seen as bullying
Don't give out the password of your account (Business accounts are managed by Page Administrator's who use their own account)
Don't link your individual Facebook to public search engines – this can be (de)activated in your privacy settings
Don't forget that individual users can specify privacy settings for each post – whether they are on view to Public or Friends.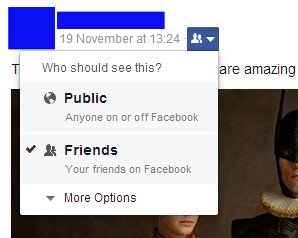 Facebook is a great way to communicate and share dance. Those who use the site should feel safe when using it and shouldn't be made to feel targeted. If you have any questions regarding your Facebook safety please email the HQ Marketing Department on marketing@istd.org. One final do and don't; do use Facebook to your own benefit, to promote your skills, school or love of dance. Don't be afraid to question negative behaviour and to report it to the Facebook team or the police.
For interesting dance content why not see the ISTD Facebook page: www.facebook.com/ImperialSocietyofTeachersofDancing
Jane Cuppage