Renew Your Membership
Important membership information
Provisional Members
Current Provisional Members who joined in 2017 or prior to this year, will be granted five years from January 1st, 2018 until December 31st, 2022 to complete their full ISTD teaching qualification. These current Provisional Members will still be able to enter their students for exams during this five year period, however, this entitlement will end on 31st December 2022.
PLEASE NOTE 2019 Fees: UK and EU - £128.00 | International - £158.00
If you need any advice in regard to achieving your full ISTD teaching qualification, please contact Education and Training on higherqualifications@istd.org
Your membership card and number
On receiving your payment we endeavor to issue your membership card as quickly as possible. Due to the high volume of renewals during January and February, you can expect your card within 10-15 working days. Thereafter, we will be able to provide memberships within the usual 5 working days period.
Updating your address details
To let us know if you've changed your name, address, phone number or email address, you can simply log into your My ISTD account and go to the 'Manage my Account' area.
Alternatively, you can also contact the Membership Services team. Please note that you will be asked security questions (e.g. your date of birth and membership number)
Ways to pay…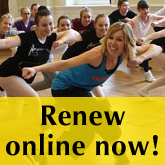 Online
The quickest and easiest way to pay your membership subscription is by logging in to your 'My ISTD' area of our website. Simply enter your username (email address) and password in the My ISTD box to the right of this page, click 'Log in' and follow the on-screen instructions.
If you have not yet logged in to 'My ISTD', just click on the 'Forgot password' link to set up your 'My ISTD' account.
By worldpay link
Another easy, secure and internationally available option to pay your membership fee is via worldpay. You will be send a customised payment link, which includes your unique reference and the exact amount you have to pay. You can then use your credit or debit card (all major cards accepted) to make the transfer, wherever you are in the world.
By BACS payment
If paying by BACS transfer please pay into the following account by including your name, your membership number and membership type in the reference. Please note that if you fail to include these details we may not be able to track your payment and your fee may be showing as outstanding on our records.
Bank name: National Westminster Bank
Branch: Moorgate Branch
Address: PO Box 712, 94 Moorgate, London EC2M 6UR, UK
Sort Code: 60-08-23
Account number: 80699928
Account name: ISTD
IBAN BIC: NWBKGB2L
IBAN: GB 89 NWBK 600 823 806 999 28
By Direct Debit
To set up a Direct Debit (for 2020) simply download our Direct Debit Mandate and send it to membership@istd.org.
By phone
Pay over the phone by calling +44 (0)20 7377 1577 and asking to speak to one of our Membership Services team.
2019 Membership fees
Membership Level

UK & EU (£)

Int'l (£)

Please Note:

• All UK and EU members must pay the UK or EU rates
• All Non-UK & Non-EU Rate Members must pay the International sterling rate
• ISTD Membership runs from 1st January to 31st December each year.

Full Teaching
111
124
New Provisional
72
76
Old Provisional
128
158
Joint
178
208
Non-Teaching
72
76
Student
48
52
Affiliated
128
158
| | |
| --- | --- |
| Are you a Lapsed Member? | If you have not yet paid for 2018 or not been a member for a while, a £60 reinstatement fee will be due in addition to the relevant subscription fee. Please call Membership Services and we can get you started again. |
| Are you a Life Member? | If you think you qualify for Life Membership (holding a Licentiate, Fellowship or Associate qualification and have had 40 years of continuous ISTD membership) please email or call Membership Services. |
| Joining us for the first time? | Find out more about the benefits of becoming an ISTD member and how to join us for the first time. |
ISTD Membership Support Services

Tel: +44 (0)20 7377 1577
Email: membership@istd.org

Imperial House
22/26 Paul Street
London EC2A 4QE
United Kingdom