National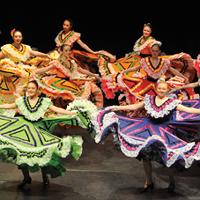 This genre covers a wide range of European Folk Dance including Scottish, Finnish, Danish and English to name but a few. These traditional dances were developed by communities in the corresponding country and help provide a sense of community and awareness of others.
Changes to Licentiate and Fellowship Entry and Requirements (effective since January 2016)
Download a history of the National Dance Faculty. If you would like to find out more about ISTD history you can order your copy of 100 Years of Dance from our online shop.
Download the National syllabus from the theatre dance syllabus page.

Teachers are reminded that in the Revised Vocational Graded Syllabus three Balkan dances are to be presented. If the following countries are chosen there are to be three dances shown from each:
Intermediate Foundation – Serbia
Intermediate – Romania
Advanced 1 – Macedonia/Croatia
Advanced 2 – Bulgaria

ISTD dancewear for the Classical Greek, Modern Theatre, National Dance, and Tap Dance Faculties is available for dance teachers and schools to purchase through International Dance Supplies. To open an account, or shop now if you already have an IDS account, call +44 (0)1626 36 3232 or visit www.ids.co.uk. Parents and students can purchase ISTD dancewear directly through www.danceandshop.com.

Show how much you value ISTD teachers and download a selection of jpeg images to share on social media or post to your website.
News
12 Dec

Results from the Awards held at The Venue in Milton Keynes on 20th November

07 Nov

Take part in world-leading research and you could be in with a chance of winning...
Events
Mon

Tue

Wed

Thu

Fri

Sat

Sun

1
2
3
4
5
6
7
8
9
10
11
12
13
14
15
16
17
18
19
20
21
22
23
24
25
26
27

28

February 2017
Friday 10 March

Monday 03 April