Event details
Sunday 9 July, 10:00 - 17:00 (6 CPD hours)
Teaching Dance in Primary Schools
As full members of the ISTD you are recognized as skilled, safe, competent and creative teachers. As dance teachers we know that it is getting harder and harder for children to access dance in their day-to-day school life. Many do not have the opportunity to pay for out of school dance lessons and therefore maybe you may consider going into schools and offering your skill and knowledge.
On the 8 March 2023 the Government announced a 2 year extension to the PE and Sport Premium funding and that schools will be required to deliver a minimum of 2 hours PE per week. Children are required to learn to perform dances within the key stage 1 and 2 PE primary curriculum.
At the ISTD we have written some school 'cheat sheets' in collaboration with our members to help you make the first steps into primary and secondary schools.
Now we have created a practical course to make those ideas come alive and provide you with the tools to make that physical transition. We are offering an online course to ensure that this accessible for you.
Come and take part in a whole day session to boost your confidence to expand your business into schools. You have the dance and syllabus knowledge but may need support as to how you use this in a different setting. Come and equip yourself to make this step with the support of an experienced lecturer who can give you some practical tips and resources to take away.
Aim of the course:
To equip dance teachers with knowledge of working within the public sector, how to create links with schools, and practical ideas and inspiration for lesson plans.
By the end of the course you will have;
Explored the primary school structure, learnt what to expect and how to approach schools to promote yourself.
Gained knowledge about funding streams and how to get off the starting blocks.
Discussed teaching strategies and how to get the best out of primary school children.
Explored appropriate warmups and creative ideas to plan and structure your work specifically for primary schools.
Increased your confidence with approaching dance in the primary sector and gained some initial tools to start your own project.
Lecturer information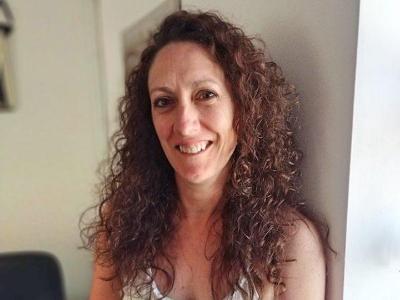 Anna began her dance career training at a local dance school in Doncaster and began her professional career working as a commercial dancer/choreographer for fashion shows, and a dance tutor before founding Hype Dance Company, a dance education company in Sheffield in 2004.
Anna has worked with many dance companies delivering educational work including Decadance Theater (USA), Renegade Dance Theatre (Germany), and for the last 13 years with The Royal Ballet School (UK).
She teaches regularly within Hype Dance Company's Academy in Sheffield. Her teaching work ranges from creative dance, choreography, teacher training/mentoring with professional dancers, and work with professional ice skaters from the British Squad.
She is a registered teacher with the Council for Dance, Drama and Musical Training, is an assessor for The Royal Academy of Dance on their practical dance teacher training module, a lecturer for the ISTD and a TDCI festival adjudicator.
Anna has been the recipient of Arts Council England Funding, a Lisa Ullman Dance travel scholarship and a finalist in the Grazia/O2 female Entrepreneur of the year.
Further information
Times and dates
Please note that all course dates and times are stated in British Summer Time. Courses will include time for breaks; however, the exact timing of this break may vary from course to course.
Closing dates
Bookings for this course close 4 days before it is due to take place. Therefore tickets may not always be available to purchase via the website. However, if you contact us via email coursebookings@istd.org we may be able to manually book you onto a course.
Lecturers
In the instance of a change to availability, we may need to find an alternative lecturer (than the one originally scheduled) to lead a course. This will not affect the content covered in the course.
Attendance
All online courses must be attended live. We do not record our sessions for future viewing or purchasing, unless otherwise stated.
CPD hours
All hours stated next to each course refer to the earned CPD hours. This will be reflected on each certificate of attendance that you will receive.
Waiting list
If a course you wish to attend has sold out, please contact us via email coursebookings@istd.org to be added to the waiting list.
Further questions
If you have any further questions, please contact coursebookings@istd.org and a member of the CPD team will get back to you.
Terms and conditions
Booking conditions
All fees must be paid in full, with cleared funds, before bookings close for the course. Delegates will only be provided with zoom details and have access to online courses once payment has been made.
Each participant (irrespective of whether they are sharing a studio or device) is required to pay for their place on the course. Therefore, it is your responsibility to ensure that you do not pass on the zoom login details or allow anybody that has not booked, to join the course on any device.
Cancellations must be made via email to coursebookings@istd.org
For any cancellations made less than 10 days before the event, the ISTD will retain 50% of the total booking fee.
For any cancellations made less than 7 days before the event, the ISTD will retain 75% of the total booking fee.
For any cancellations made less than 4 days before the event, the ISTD will retain the total booking fee.
Under exceptional circumstances or where a doctor's certificate is provided a full or partial refund may be given at the discretion of the Education and Training department.
In the event that delivery is affected by a local lockdown or any other force majeure, we will do our best to make alternative arrangements in order to ensure the course can go ahead. However, if this is not possible, delegates will be contacted and offered a refund or a credit note.
We cannot account for the strength of delegate internet connection and ask that each attendee check the connection before each course. In the case of loss of connection part-way through a course, refunds will not be given. Where possible, we may offer you an alternative course to attend. This will be at the discretion of the Director of Education.
Certificates of attendance will be sent to each delegate via email as a PDF document after the CPD event has taken place. The CPD hours on the certificate will reflect the time attended by the participant with time deducted for late arrival or early departure from the session.
The Imperial Society of Teachers of Dancing has the right to refuse bookings on the grounds of health and safety or if acceptance would contravene its Regulatory Authority Approval.
Course delegates are responsible for their own personal property and safety. Delegates must ensure that they follow the appropriate health and safety warnings, including:
Ensuring the space is environmentally equipped and safe (i.e. proper lighting and adequate temperature).
Having enough room to participate in the activity without there being any obvious risk of injury to the participant, to others, or risk of any damage to the surrounding property.
Ensuring that the flooring in the room is appropriate for the activity to be undertaken.
That no other adult is observing during the course without the prior knowledge and permission of the Imperial Society of Teachers of Dancing.
The Imperial Society of Teachers of Dancing reserves the right to record any online CPD for the purpose of further training.
Filming/photography/recording of any content displayed or discussed during the online class is not permitted by any delegate.
All work displayed is the intellectual property of the Imperial Society of Teachers of Dancing and appointed lecturers. Recording the lectures would be a breach of copyright and anyone found doing so may be removed from the session and future bookings.
Consent and release
ISTD is committed to the principle that the interests and welfare of participants taking part in dance activities is paramount. To comply with the Data Protection Act 1998, ISTD needs your permission before we take any photography or video of you.
By acknowledging and agreeing to these terms, I consent to ISTD photographing or videoing me at this event. I can confirm that I have been made aware that these images or videos could be used in dance-related publications, the ISTD website, at future events, and broadcast on social media or video streaming services. I give the ISTD permission without a time limit to use this photography or video (including facial images) worldwide on any medium.
How we use your information
Imperial Society of Teachers of Dancing will process your personal information in accordance with our privacy policy. Please refer to our privacy policy which can be found in full on our website.
Any concerns should be emailed to coursebookings@istd.org