7 March 2022
It's International Women's Day, and we're celebrating by introducing you to some of the inspirational staff, teachers, examiners, and faculty members who make the Imperial Society of Teachers of Dancing such a wonderful organisation for dance teachers. Find out what they love about dance and learn who inspires them.


Kajal Sharma - ISTD Member, Kathak teacher and exponent and an ISTD Kathak examiner. Based in England, U.K.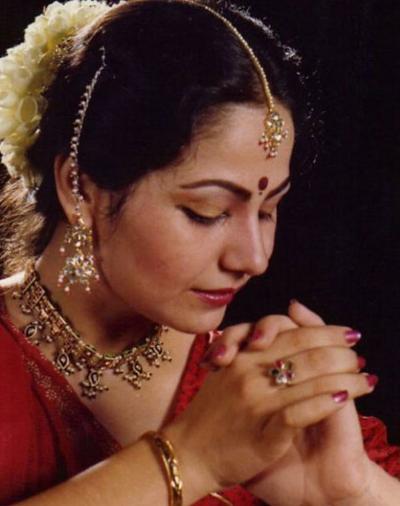 Kajal promotes Indian culture from her home in Chester in the field of Kathak to students in North Wales and the North West of the UK and worldwide.
"I started to dance and perform from the age of three and began my training in classical Indian dance (Kathak) under the esteemed guidance of Kathak maestro Pandit Lachchu Maharaj.

I feel honoured to be associated with the Society and feel a bond between learning and teaching in the dance fraternity in this country. The Society has enhanced my abilities to execute better as a teacher and an examiner and this has helped me to move forward with my teaching. It has a very clear and appropriate structure of the syllabus and works in a very systematic manner. All members, teachers and examiners are treated with respect.

ISTD has always been a great source of inspiration and motivation for me as a passionate dance teacher and performer and I have learned a lot as a teacher and examiner during my association with the Society."

Angeliki Andrinopoulou - Modern Theatre and Contemporary Examiner. Member of the Grades and Advanced 1 Syllabus Teaching teams and lecturer for the ISTD Spring Programme. Based in Athens, Greece.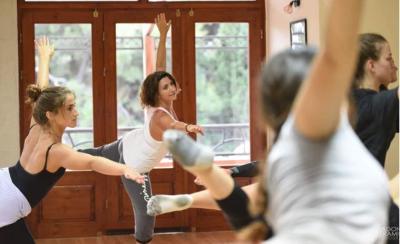 Can you name some of the other women in the industry that you look up to?
"Elizabeth Harrison, Lyn Richardson, Tereza Theodoulou and Katie Morea. Dancing always made me feel more alive, not just a physical or emotional interaction, but more of a natural response.

Working and learning alongside these women, I have found knowledge, happiness, meaningful connections, spirituality, inspiration, ethos. Thank you for involving me in your uniqueness!"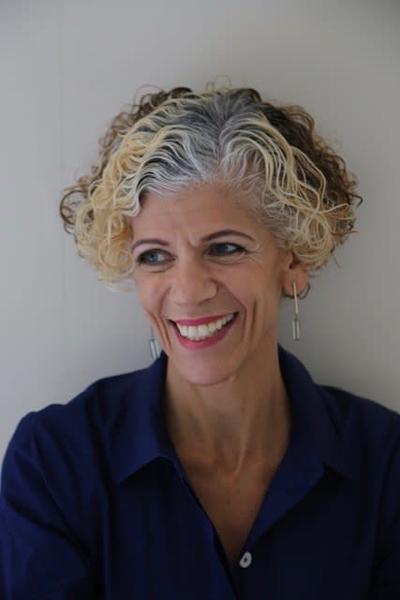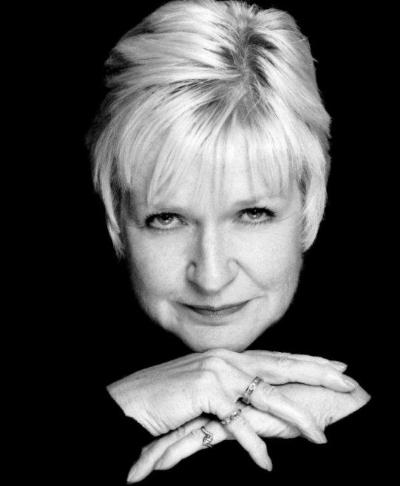 Minette De Klerk - Principal of the Minette de Klerk Dance Academy and Drama and Movement teacher at Chelsea Preparatory School - Foundation Phase. Based in Durban, South Africa.

"When I was 5 years old a far-sighted orthopaedic surgeon suggested to my mother that I should start ballet lessons to strengthen my legs and to try to correct my very bad 'knock knees' and 'pigeon toes' rather than put me into callipers. That was when my love of dance was initially ignited, and I've been involved in dance ever since.

Ever since the first course that I attended with Ms Patricia Crail back in 1978, I realised that the modern work offered by the ISTD was so superior to anything that I had encountered along the way, and "modern" dance was really becoming popular at that time.

When Michael Flatley hit the spotlight with Riverdance, I was inundated with requests for Tap or Irish dancing. I remembered Ms Heather Rees, a teacher at Chichester Summer School that I attended, and realised that I had better start studying again!


Can you name some of the other women in the industry that you look up to?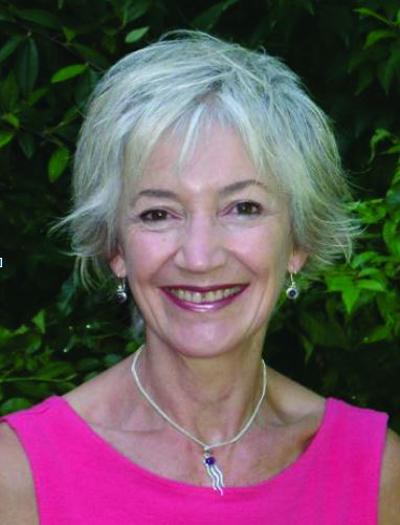 "Although they are no longer with us - Ms Patricia Crail and Mrs Muriel Ashcroft made a huge impression on me as a young teacher and I value their guidance and advice to this day. Ms Heather Rees, Ms Tereza Theodoulou, Mrs Christina Ballard, Ms Lyn Richardson, and Ms Pamela Eddleston are all incredible role models because their passion for their art is unrivalled. It would be very remiss of me not to mention my friend and mentor Ms Trish McKenna, who has always been there to give me that extra "push" when I've needed it."
Lisa Hunter F.I.S.T.D. Dip RBS(TTC), A.R.A.D. E.Cecc.Dip - Principal, Oundle School School of Ballet and ISTD Cecchetti Classical Ballet Faculty. Based in England, UK.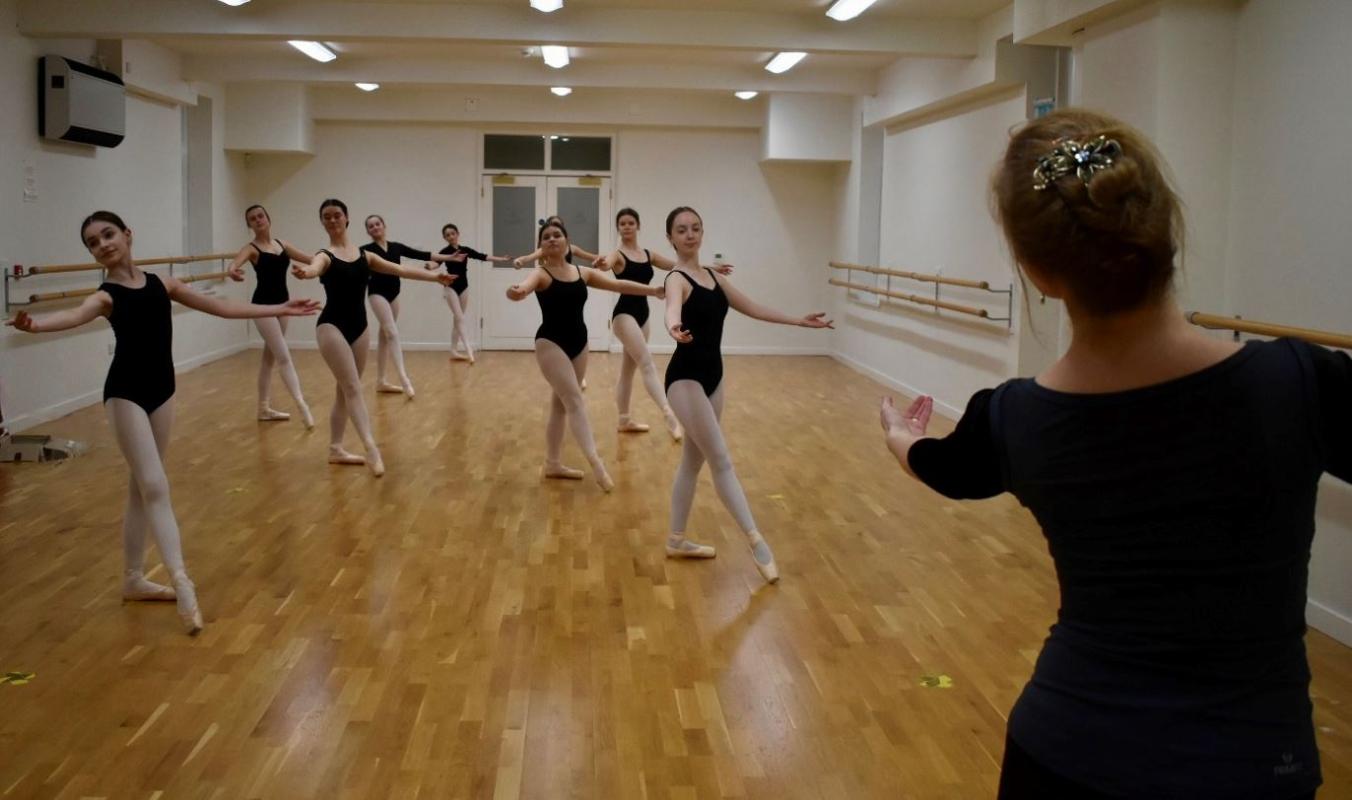 "It's important work, taking dance out into the world. It's such a strong force for good. Not always easy, but very important."
Can you name some of the other women in the industry that you look up to?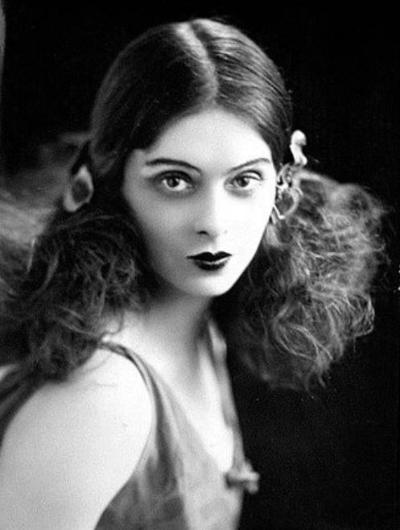 "I realised that almost everyone on it had been taught by Dame Ninette de Valois, so I suppose she should be top of the list of the women in the industry that I look up to!

Dame Margot Fonteyn was my first and most deeply felt inspiration, for reasons too numerous and obvious to mention. Valerie Adams F.R.A.D., my Course Director at The Royal Ballet School, is still a huge influence on my teaching. Dame Monica Mason is an incredible industry leader, such authority combined with incredible wisdom and generosity. Dr Kate Marsh, a former dancer with CandoCo and former teaching colleague - I learned so much from her and still do. Anita Young MBE, Royal Ballet soloist, a teacher at The Royal Ballet School - I first encountered her when she taught me as a Cecchetti Scholar and have been taught by her many times since; I absolutely adored her, so interesting, inspiring and funny too!"

Gemma Matthews - Director of Membership and Communications. Based in England, UK.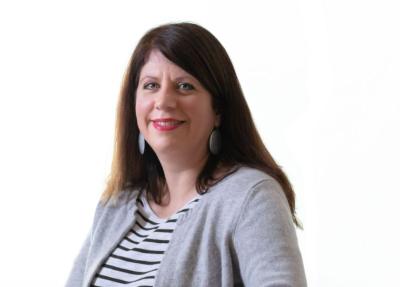 "Before the ISTD I worked for the Royal Over-Seas League, which supported young classical musicians and visual artists. The importance of a cultural education is something I feel passionately about, and making this accessible and achievable for all children is vital.

I saw the positive impact access to the arts had on young people and the audiences who enjoyed their talents through performances and exhibitions. So, a career in a sector supporting this ambition, this time through dance feels that we have an even bigger audience to work with –dance should be so accessible and achievable for all – but there is work to do to make it so."

Mandy Petty - Modern and Tap examiner. Based in Hong Kong.
"I settled in Hong Kong in 1981, after completing a couple of performance tours in South East Asia. Carol Venn and Pat Crail pointed me in the right direction and encouraged me to teach and promote the ISTD work in Hong Kong. In 1991, I was appointed an examiner in Modern Theatre and Tap Dance, and I continued to teach the ISTD work here and examine internationally."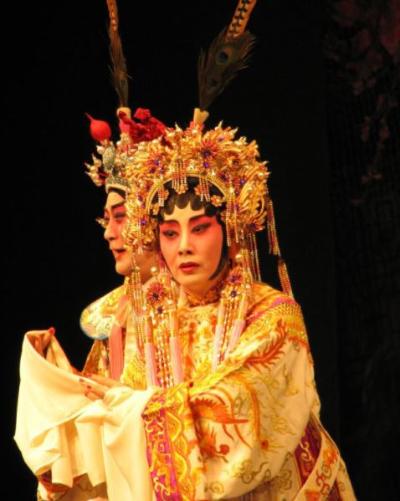 Can you name some of the other women in the industry that you look up to?
"When I first settled in Hong Kong, I began teaching for Joan Campbell, who was a pioneer in bringing the RAD Ballet syllabus and the ISTD National work to Hong Kong. Joan has always been a very active lady, wearing many different hats and giving so generously of her time. She encouraged me to further my teaching qualifications, beyond the Associate status that I had when I first arrived. Joan continues to run her school today - in her 90s!

Another woman I admire in Hong Kong is Liza Wang (Wang Ming Chuen). She is a local celebrity, singer, dancer, actress and TV presenter. She learnt her trade through the local TV station (TVB) and now in her 70s, she still works for them. I have choreographed for her concerts and I work with her on a weekly basis, to keep her fit and ready for her shows. Her self-discipline and work ethic is exemplary, and her energy and perfectionism far surpass mine! "


Lorraine Blake - Examiner for the ISTD Modern Theatre and Tap faculties. Based in Canada.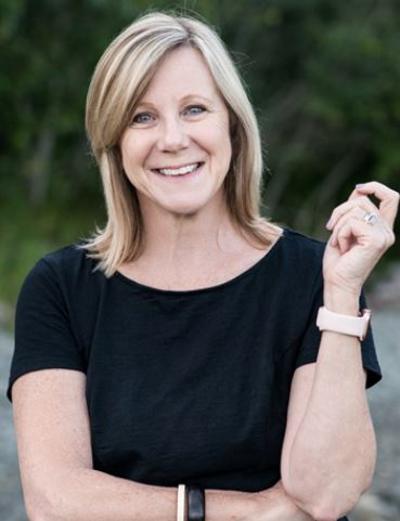 "I am fortunate to have developed a career with many aspects including teacher, mentor, choreographer, studio owner, artistic director, and examiner for the ISTD Modern Theatre and Tap faculties. After a rewarding 30-year career, I often consider what drew me to dance and the arts.

There are countless women in this industry I admire, however, a few Canadians that come to mind are Anushka Roes, Canada's National Ballet School, Royal Academy of Dance, ISTD examiner and more, Pamela Eddleston Western University and ISTD Examiner and Shirley Agate Proust, Alberta Ballet School, ISTD Examiner."

Debbie Jellis - Principal of DLJ School of Dance, Cecchetti Classical Ballet Examiner and Head of Dance at two Private schools. Based in England, UK.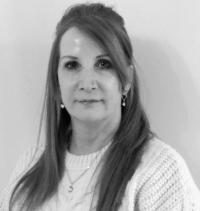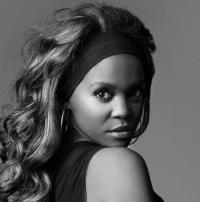 "The ISTD is a leader in worldwide progressive dance and I am honoured to be a part of this. Gaining the post of examiner was my ultimate goal with the Society.

My Grandmother was a professional dancer, so I had always felt a draw towards the industry. I had tried different lines of work, including working for banks but never felt truly fulfilled until starting my career in dance.

My love of dance originally encompassed Ballroom and Latin, hence my admiration for Oti Mabuse. She is a current and relevant role model for young aspiring dancers and is a fabulous performer.

I have also always admired the late Eve Pettinger. I had the honour of being coached by her for my Cecchetti Fellowship and Enrico Cecchetti Diploma whilst working at the Arts Ed Tring. Her passion and innate eye for aesthetic perfection were second to none, she was an exceptionally gifted and talented teacher who could gain the best out of all of her students regardless of any limitations. In more recent times I have also looked up to Kate Simmons for her great successful full-time classical school and work within the Cecchetti Faculty. "


Jess Walker - International Representative for Australasia for ISTD, Director of Geronimo Performing Arts Ltd - Principal Modern, Jazz, Tap and Ballet Teacher. Based in Australasia.
"I have always loved the ISTD and the quality of dance they stand for. I want to be able to do my part to help it grow, to help the members be completely satisfied and to get to work with some of the greats in the industry. Now that I have learnt more about them, what excellence they have in their organisation, I can't help but be ignited to show our region what passion really is behind all those involved. It really is bucket filling. "
Can you name some of the other women in the industry that you look up to?
"There are two amazing women that I look up to. I did a course with Tereza Theodoulou seven years ago and loved her energy and her passion from then on. I have since done many Zoom courses, lectures and she trained me for my Licentiate exam. It is amazing to be able to work with her.

The second is Lyn Richardson. While I have not worked closely with her, we have had her as an examiner and she gave me such kind and encouraging words, the first that I had heard. It gave me the confidence to keep going, knowing that someone of her level had said that she loved coming to our school as she knew she would get a good standard of teaching. She also planted the seed for me to keep studying further, as she had mentioned that I should look to take the Licentiate exam."

Ginny Brown - ISTD Chief Executive. Based in England, U.K.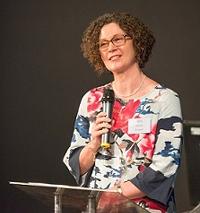 "I started learning ballet as a young child, then adding ISTD Modern Theatre and Tap. I have really fond memories of my first dance school – particularly performing in the shows. I went on to train full time at Elmhurst School of Ballet and then to specialise in teacher training at the Royal Academy of Dance, where I was introduced to National Dance and Ballroom. My first job was as a performer for a small contemporary dance company when I developed a passion for what was then widely referred to as 'community dance'. I was then lucky enough to have the opportunity to combine my interest in performing and teaching as an Animateur for Rambert Dance Company. That led me into a wonderful career helping mainstream ballet organisations (such as The Royal Ballet, English National Ballet and The Royal Ballet School) broaden access to their work.

What I love most about working at ISTD is being surrounded by others who share my belief in the value of learning dance. Having spent much of my working life trying to persuade others that learning dance is a valuable endeavour, it felt really refreshing to come to an organisation where that understanding is commonly shared. It is a real privilege and responsibility to look after this unique Society of dance teachers so that our members can continue to inspire future generations of dancers and teachers.
Can you name some of the other women in the industry that you look up to?
The women who were inspired by a love of dance and supported me towards this career:
Georgina Frizelle - my first ballet teacher
Sherill Wexler – who ignited a passion for Spanish Dance
Marion Gough – who unlocked the secrets of teaching creative dance

Kim Scott - Fellow and International Examiner ISTD Modern Theatre. Based in New Zealand.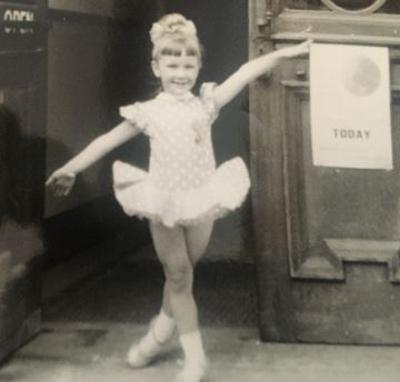 "I have always loved the ISTD's work and taught it in my school in Italy and then in New Zealand.

Working as an Examiner is wonderful, hard work, and intense but very satisfying. Each day brings something new from pre-primary tots, to beautifully trained Advanced 2 students. To be able to travel the world doing this is a joy and I feel very privileged."
Can you name some of the other women in the industry that you look up to?
"Firstly, my teachers Miss Brenda Horner and Mavis Butler who instilled the love of dance in me. My teacher who coached me through all my status exams, Miss Paddy Hurlings. The examiners who believed in me and told me I could become an examiner Miss Crail, Miss Peterson Miss Harrison, Miss Sargent and Miss Eddleston. Finally, the amazing examiners that keep the work continually evolving and bringing us new and exciting work which never ceases to excite me with its beauty, style, and sophistication. Miss Morea Miss Theodoulou, Miss Richardson and Miss Rees, to name but a few!"

Pippa Cobbing - Head of Faculty Development, Classical Greek, National and Imperial Classical Ballet. Based in England, U.K.
"I work with each of these Faculties' Committees and Lead Examiners planning events, syllabus development, Examiner training and courses throughout the year. I facilitate contributions to the Faculty pages of Dance magazine and liaise with members, teachers and examiners as well as colleagues from different departments in the course of my working day.

I started dance classes at the age of two, wanting to be like my older brother and sister. Nothing but a career in dance was ever an option. To have the opportunity to support dance teaching and teachers on a global scale is a privilege."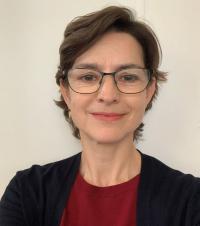 Can you name some of the other women in the industry that you look up to?
"I really admire Tamara Rojo for her fearlessness, both as a dancer and as an industry leader."