5 October 2021
The Society has thirteen different dance genres, from Classical Indian to Tap, Imperial Classical Ballet. Each genre has its own faculty consisting of dance teachers and professionals.
This World Teacher's Day, we're introducing some of our Heads of Faculty Development. Meet Lisa Harrison-Jones, Head of our Classical Indian and Modern Theatre faculties, and Phillippa McMeechan, Head of our Cecchetti Classical Ballet Faculty.



What did you love the most about being a dance teacher?
I loved affecting change within students and pupils daily lives, instilling and developing confidence in students to the point where they feel anything is possible. As a teacher, it was also the camaraderie with other teachers whilst working in a team - that was such a positive factor for me, with lifelong friends made.
Who is the most memorable dance teacher in your life and why?
I have been extremely lucky in all of my dance life to have had amazing, creative and inspirational teachers from my childhood teacher Liz Harrison, to at Birds with Doreen Bird and Gill Farr, Sue Passmore, Tracey Lee, Frank Freeman, Stephen Jefferies, Petra Siniawski and Karen King.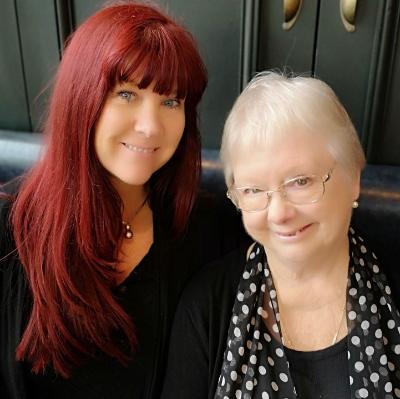 Lisa with Liz Harrison, multi-branch ISTD
examiner and one of her most inspiring teachers
Then, when I was at The Place and Middlesex Uni, working with Jane Dudley, Brenda Last, Susan Maguire, Juliet Fisher, Leslie Main, Ann Went and Tammy McClorg. All of whom had such diversity and power, truly inspirational.
For any student, irrespective of age, apathy is the " death of learning and creativity"
Tell us a little bit about your teaching experience.

I was very lucky that once I'd decided to finish performing that I was offered a full-time position at Harrison College (now Momentum). That was a stepping stone into a full-time position at Italia Conti Academy as a dance administrator and full-time teacher of ICB (Imperial Classical Ballet), Modern Theatre, Tap and Contemporary classes across the theatre arts and full-time college students.
When I started my training for my ISTD fellowships and as an examiner, I was teaching and worked part-time at Contis and at the University of Northampton as Field Chair for Performance degrees & Course Leader for the new dance degree, this was another amazing opportunity to challenge my own research and teaching methodologies.
What is the most useful advice you have ever received and from who?
Miss Bird would talk about many student issues in her associate modern classes, but "apathy" was a regular highlight. For any student, irrespective of age, apathy is the " idea that of learning and creativity" and you should always maintain a verve and enthusiasm for learning throughout your career. I've kept this close to me and held that ethos in my daily learning.
Any advice for future teachers?
Always remember that dance is a small community, so treat everyone with respect, kindness and honesty, as the creative industries are hard, and to have a supporting network is essential for longevity and will help you through all aspects of your career.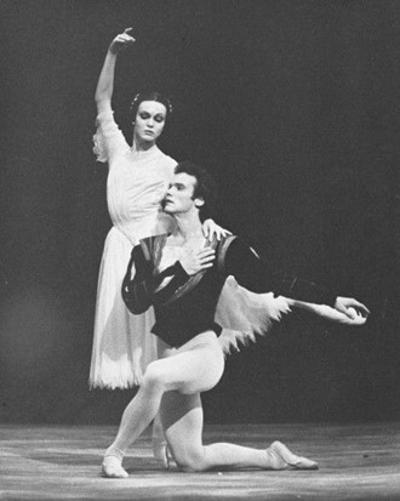 Royal Ballet Company Lesley Collier and Stephen Jefferies
in the titular roles as Giselle and Albrecht

Tell us a little bit about your teaching experience.
I have been teaching for 20 years. I took all of my teaching exams from Associate to Fellowship, whilst bringing up a young family. Not the easiest route – putting pointe shoes on again at the age of 45 to take Advanced 2 was a challenge, but so rewarding once it was all done. I now teach all ages and all levels from babies to adults.
What is your fondest memory of being a teacher?
I once asked the class (when their pirouettes weren't quite going to plan) "Why is doing a pirouette like baking a cake?". One of my pupils replied "because it never comes out quite how you want it to?" I couldn't stop laughing. What she had said was probably absolutely true but what I had been trying to get across was that just like baking a cake you need all the right ingredients at the right time in the right quantities for the best result, for example, in the case of a pirouette a strong relevé, a good whip of the head and spotting, timing, co-ordination of arms with the action of relevé etc.
"Just like baking a cake, you need all the right ingredients at the right time in the right quantities for the best result"

Fondest moments are when I get cards from pupils having taught them for years, as they go off to dance school or university which tell me what a positive impact I have had on them, not just as dancers but as people. It is really lovely to read those cards and letters and I cherish them.
Any advice for future teachers?

You may have spent a lot of time planning classes, and some days you walk into the studio to be faced with children who are late, who don't concentrate and who are not in the mood for dancing or learning – please don't take it personally! Remember they have probably had a full day at school, you never know what has gone on before they arrive, so always stay positive and never take it to heart or think it is because of you. Try to be the person who turns their day around!