19 October 2022
A registered ISTD member since 1998 when she qualified as a Cecchetti Ballet teacher, Juliet Diener now works with the ISTD as an inclusive dance specialist. In 2006 she founded icandance, a creative, therapeutic community that caters for the needs of children, young people and their families with lived experience of disabilities, and she has been creating opportunities and performances for dancers with various needs ever since.

Juliet first started working with movement with children with disabilities when she did her master's degree in Dance Movement Psychotherapy 20 years ago. "This was when I first realised how powerful movement was, especially for individuals without language," she says. "The benefits of dance are universal, but they are especially powerful for young people with disabilities," says Juliet Diener, CEO of icandance. "Dance offers opportunities to experience the wonder of creativity, the freedom of expression and the joy of social connection. It improves physical fitness, develops gross motor skills, relieves stress and anxiety, and encourages imagination. Dance offers those with disabilities an opportunity to express their thoughts and feelings without words, and helps them to build friendships, grow in confidence and gain new skills."
"Community and teamwork are essential ingredients for improving inclusivity"

The relationship is key to success
What are the biggest lessons she's learned in the two decades since? "The relationship is key to success," she begins. "If families, dancers and team members feel understood and heard, this will build trust. This trust will enable you to reach beyond expectations and work with challenges as they arise. Believe that anything is possible," she continues. "Value every dancer equally. Never stop learning – be open and inviting of ideas and opportunities – and remember inclusive practice is a process, not a destination. Allow the dance to unfold and be patient. Be open to change and respond creatively. Revaluate what you may view as a teacher as success and reassess expectations."

Everyone I speak to emphasises the importance of relationships. "It's crucial to get to know your students as much as possible before you even start teaching them if that's an option," says Imogen Aujla, a freelance dance psychology researcher, lecturer and coach at Dance in Mind, who worked on the ISTD's inclusive dance project. "Find out about their needs – physical, emotional and communication – so that you can prepare your classes appropriately. This will allow you to prepare relevant visual, auditory or kinaesthetic resources that will help your students access the material. Involve your students, their parents or carers in this process and encourage them to feel confident to articulate their needs. Remember that you are the expert about dance, and your students are the experts about their bodies, needs and experiences."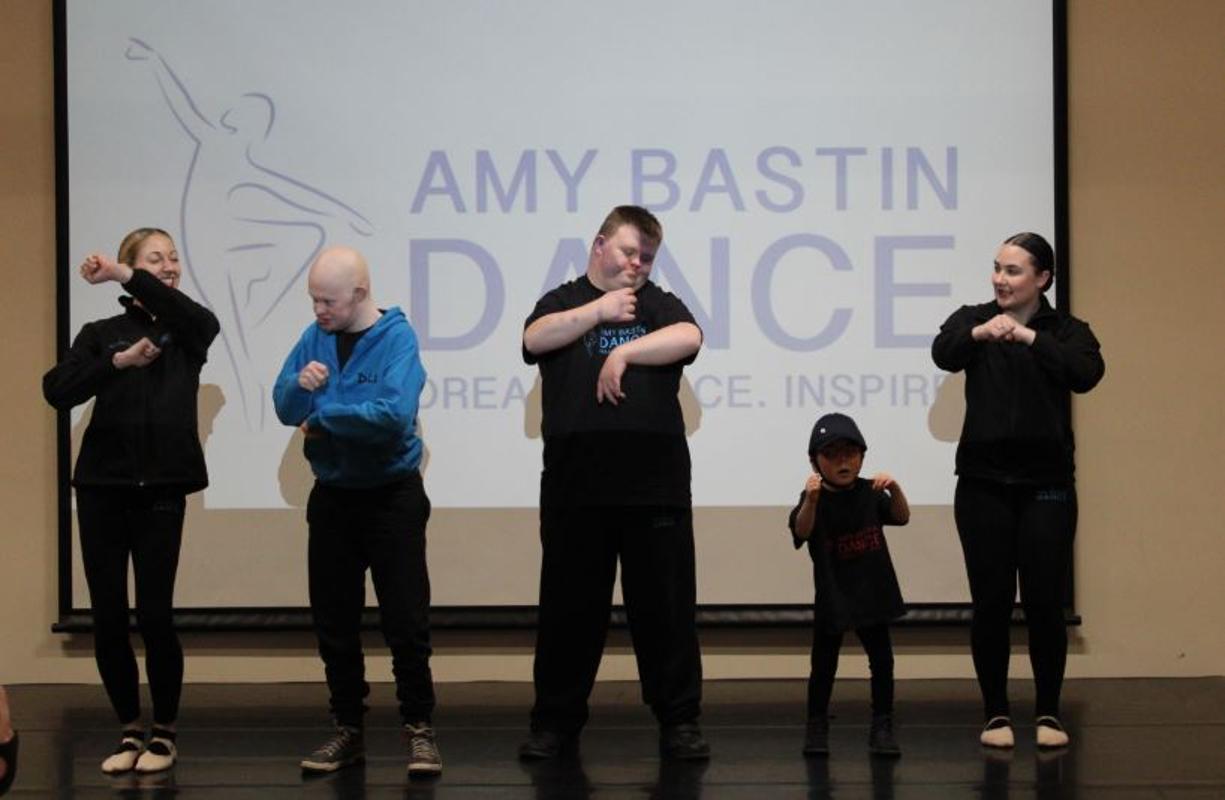 Avoid making assumptions about expectations
One theme that comes up a lot, says Imogen, is that of expectations. "Try not to make assumptions about what your disabled students may or may not be able to do," she advises. "When we have expectations of people, our actions often end up helping people to fulfil them. So, for example, if we have low expectations of a student, we may not challenge them enough or give them constructive feedback, and as a result, they fulfil our low expectations of them. This can be quite common when teachers are worried about challenging disabled students too much and potentially hurting them, or sometimes teachers avoid giving constructive feedback and may only ever praise a disabled student because they are worried about upsetting them. If teachers find out as much about their students as they can, it will be easier for them to judge an appropriate level of challenge, and whether a student can cope emotionally with constructive feedback."
"If teachers find out as much about their students as they can, it will be easier for them to judge an appropriate level of challenge."

It's OK to ask for help
Amy Bastin, who runs a dance school in Tewkesbury, Gloucestershire, was mentored by Juliet in the Society's inclusive dance project in 2018, in which ISTD teachers were matched with mentors who were specialists in inclusive dance. "As a self-confessed perfectionist and a teacher that likes to get it 'right', working on the ISTD project has really taught me to be open-minded, not be afraid to 'not know something' or accept that it is OK to ask for help to understand every different student's needs," Amy says.

She holds DDE qualifications with the ISTD in Ballet, Modern Theatre and Tap and her school, Amy Bastin Dance, offers ISTD exams in Ballet, Modern Theatre, Tap and Jazz.
"We pride ourselves on being an inclusive environment for anyone who wants to dance," she notes. "We also offer a specialist inclusive class designed to help dancers with physical or learning disabilities be able to access the dance space, but students with disabilities are welcomed in all of our classes and we work hard to put in place any support to ensure all of our dancers have equal opportunities."



Overcoming obstacles
What are the greatest obstacles to inclusive dance? "There are four main barriers," begins Imogen. "The first are attitudinal barriers, which are often dictated by societal ideas about who can and cannot dance. Sometimes this is well-intentioned – for example, a parent may not send her disabled child to a dance class because she wants to protect her child from disappointment…. These attitudinal barriers are often informed by aesthetic barriers. It has been noted by many authors and practitioners that the dance industry is overly focused on aesthetic and physical factors rather than artistic ones. As a result, the industry is dominated by performers who are white, thin, and non-disabled.

"The third barrier is training-related, which encompasses all the barriers to dance training that exist for young disabled people. This includes the lack of provision of progressive technical training that is truly inclusive, a lack of knowledge (and often confidence) among teachers and companies, and movement material that can exclude young disabled people. Finally, there are also logistic barriers such as transport, care and support needs, financial barriers and physical access."

"I think accessibility in dance classes, in general, has come a long way in recent years," notes Kimberly Creak of the Première School of Dance in Stevenage, who is a graduate of the RAD's BA (Hons) Ballet Education course, and holds her RAD licentiate, ISTD DDE in Modern Theatre and Tap. She is soon to graduate from an MA in Professional Practice: Dance Technique Pedagogy. "There are so many positive examples of inclusive dance works and projects in the professional industry for young dancers to aspire to, and the dance world is continually moving in the right direction," she adds, though she makes the important distinction between accessibility and inclusion. "In order to progress, there needs to be more understanding of this difference. A class or exam may be completely accessible, but that does not necessarily mean that it is inclusive. Unfortunately, there is still little acceptance in terms of inclusivity for dancers with a disability or additional need within the mainstream dance schools and dance associations that offer dance syllabi and examinations."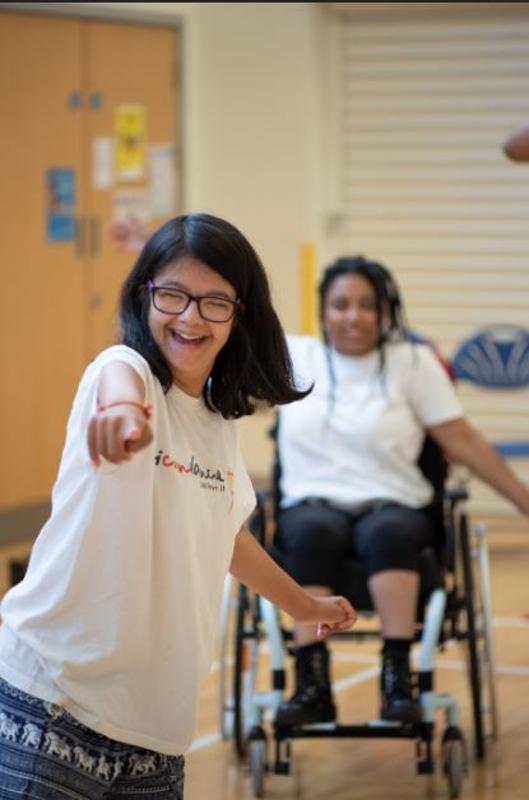 Breaking down barriers
As for how barriers can be overcome, "being informed is key," says Juliet, "and finding ways to have opportunities to think and talk together about differences, disabilities, dance and performance. Skill is crucial as I believe some barriers are purely due to misinformation, fear and lack of opportunity. These are easily overcome through open reflective discussion, opportunities to be together to think and share and to name any fears and vulnerabilities openly.

"I believe supportive hubs and/or mentors would be helpful for teachers to be able to tap into on a regular basis so that accessibility and inclusive practice in dance can be an ongoing discussion," she says. "I believe this will equip teachers in being able to manage inclusive practice with greater success. Inclusive practice is ever evolving and requires continued discussion and reflective practice."

Community and teamwork are essential ingredients for improving inclusivity. "As teachers, we are constantly wanting to learn and it is something we don't receive a lot of training in," says Amy. "Although I have no official qualifications in Special Educational Needs (SEN) work, I feel I have learnt so much about inclusive dance over the past nine years – and I am still learning every day in class. Whilst I am now much more confident in my work and my role in supporting students, I am very aware my staff look to me for guidance in certain situations and I think support, perhaps within the ISTD, with teachers like myself to whom other teachers could turn and ask questions could be really beneficial."

"More investment in teacher training is needed," agrees Imogen, "and I have also found that teachers working with disabled students can feel quite isolated and would really benefit from a network that supports them. But I'm encouraged by the number of initiatives in recent years that focus on improving access to progressive technical training. Continuing this work will help to address barriers to training and improve the visibility of disabled people in the industry, which will help to address attitudinal and aesthetic barriers."

Overcoming these barriers offers rich rewards. "I love seeing disabled dancers perform," says Juliet. "I love to see how the audience is changed by the experience of witnessing dance with new insight and seeing each dancer own the stage as they soak up the applause."

The wins are "far too many to count", agrees Kimberly. Imogen adds: "I want us to be working towards an industry where disabled people can access any level of training in any genre. And it's totally possible: for example, in my research with the ISTD, I have seen young dancers with learning disabilities master several Ballroom and Latin dances; I have watched a young dancer with cerebral palsy learning jazz pirouettes. With the right support, teachers and dancers can work together to learn and progress."

Amy shares a cherished memory: "At Christmas, we held awards and presentation ceremony – as part of this I awarded a young gentleman, now in his early twenties, who has Down's syndrome with the Senior Endeavour Award. He has been dancing with us for years, took part in the initial ISTD inclusive project with me, and won the award for his overall kindness, and helpful nature towards his younger students and for setting such a wonderful example in both the Shining Stars and musical theatre class he attends. He was so overwhelmed to be receiving an award that I got the most massive hug and he burst into tears with delight – let's just say his kind words and heartfelt genuine love for his dance made the whole room of over 100 parents cry. My heart almost popped! That's why I do my job because it's more than a job."
Written by Nicola Rayner
This article was originally featured in Issue #496 of Dance magazine. Read the full issue in the Member's Area now. Head to our Diversity and Inclusion Hub to find resources to help make your teaching more accessible.