23 November 2021
Elsa has been dancing for just over 16 years. After her dyslexic diagnosis at age seven, Elsa started out at her local dance school where she took up Ballet, Tap, and Modern.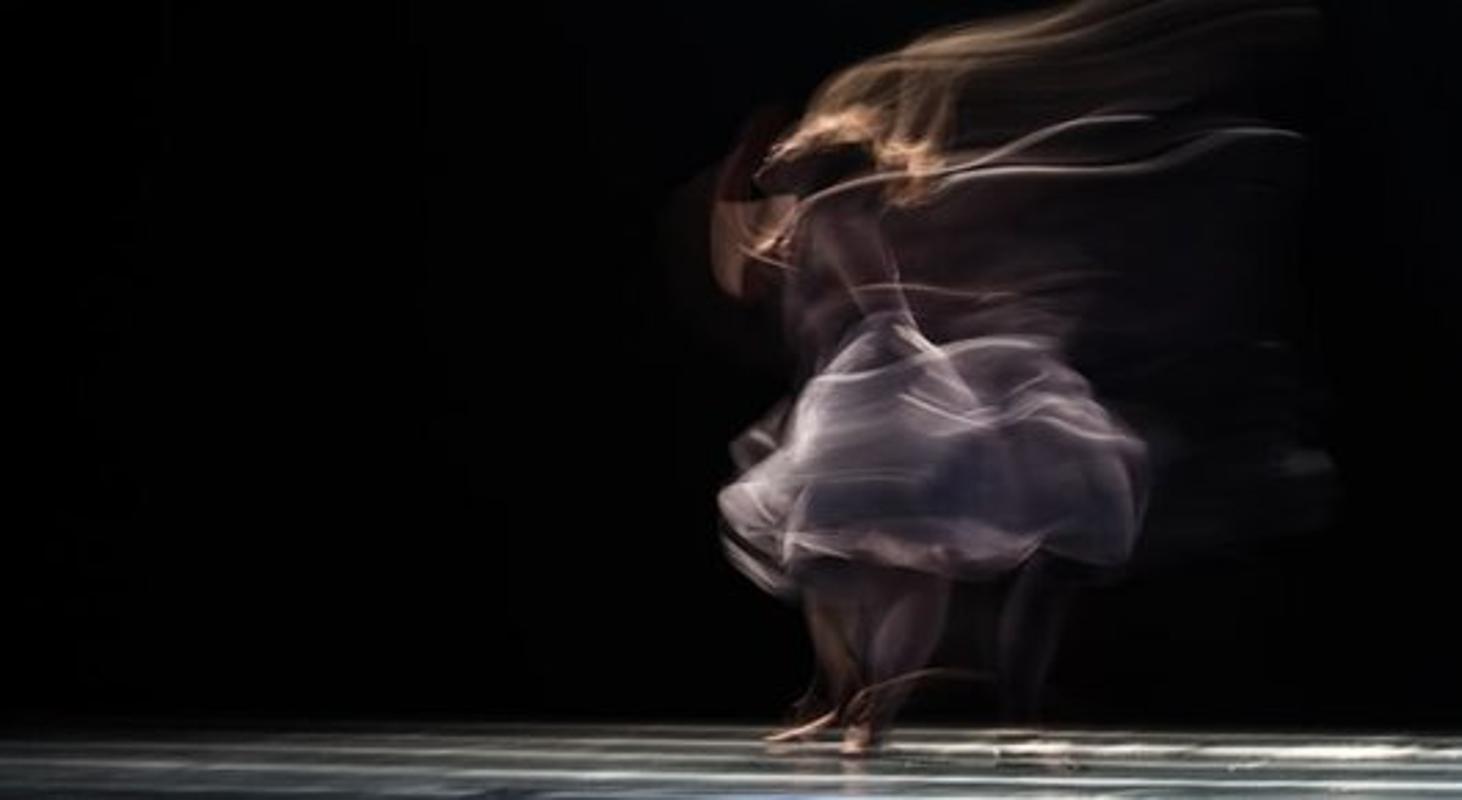 Meaning step of two, pas de duex is a duet between two dancers who work together to perform often intricate and complex choreographed movements. The perfect pas de duex is harmonious, smooth and balanced. And when brought together, that's exactly what dancing with dyslexia is like for me.
After being diagnosed with dyslexia as a child, I decided to take up dancing lessons. After that, dance became my favourite pastime. Whilst dancing with dyslexia hasn't always been easy, it has made a big impact on me. In particular, I've noticed a strangely tight bond between the two. It's more a gut feeling - but I'm curious to know whether dyslexia and dance really is the perfect pas de deux. And if so, why does this seemingly unconventional pairing work so well together?
It's estimated that around 10% of the British population are dyslexic - that's one in every ten people. But that figure jumps to around a third within the performing arts sector. Simply a coincidence? I'm not so sure. One argument for the rise is that dyslexics can have highly developed creative, problem-solving and communication skills, which allows them to excel in environments like performing arts - where creativity, expression and an analytical/problem-solving mind are essential to success.
In fact, some well-known dancers have attested their success to dyslexia. Dancers like Darcey Bussell DBE, former Principal dancer at the Royal Ballet, ex Strictly Come Dancing judge and now Royal Academy of Dance President. In a 2018 interview with Made by Dyslexia, (a charity dedicated to spreading awareness of dyslexia), Bussell declared that she had no regrets about being dyslexic at all. As well as driving her to work harder, she argued that dyslexia helped her to channel her creativity and skills into areas she excelled at.
But there is no denying that dyslexia can also present challenges too - especially in dance. With dyslexia affecting areas of the brain that deal with direction, language and processing information, dyslexics can often struggle with following dance routines, turning and remembering sequences and steps. But here's the catch. Dance and other forms of physical activity have been found to enhance skills such as concentration, focus and organisation - all of which can be channelled into improving areas of difficulty - whether in or outside of dance. Moreover, it's also been proven that practice really does make perfect. Well, not quite exactly - but practising skills over time has shown to help neural pathways to work better, leading to an improvement in performance. So whilst there is no concrete evidence that dancing and physical activity improves dyslexia, I certainly argue it has positive effects on the development of skill sets, whether dyslexics realise it or not.



"I was taught by some amazing ISTD teachers at my local dance school, completing ISTD grade 4 tap and ISTD intermediate modern. Since then, I have continued to dance, having competed in national dance competitions and undertaken jazz classes with another amazing ISTD teacher at the University of Liverpool."
Elsa Wiles Jenkins
And there's more. Dance also provides dyslexics with greater self-confidence and belief in their own abilities. A point of view shared by professional dancers and choreographers Charlotte Edmonds and Elizabeth Arifien, who delve into this topic in their podcast ' Move Beyond Words' - a series of honest and open conversations on their relationships with dyslexia. In the first episode, Charlotte and Elizabeth pinpoint dance as the key to building up their confidence, after struggling with dyslexia throughout their childhoods. This is something I can also relate to. After years of falling behind in school and being told I wasn't capable of achieving academically, dance gave me the confidence to believe I could succeed.
One of the more obvious ways you can link dance and dyslexia together is through viewing dance as a creative outlet. At its core, dance is an expressive, creative and emotive art form where anyone is welcome. These qualities make it a perfect creative outlet for many people, not just dyslexics. Whether it's dancing in your living room, professionally on stage, or on TikTok, dance enables you to channel your creativity into something physical and tangible. But for dyslexics, it's more than that. It offers them the chance to communicate without the need for words - resulting in a powerful, express and wordless language.
A brilliant example of this is the acclaimed dancer and choreographer, Aakash Odedra. Diagnosed with dyslexia at a young age, Aakash found the written language ' so alien, dance became his preferred form of expression'. His 2014 production of 'Murmur 2.0', is an ode to this chosen form of communication - collaborating with Major and Ars Electronica Futurelab (Linz, Austria), to explore the misconceptions of dyslexia through visual design, light, sound and movement.
The partnership between dance and dyslexia, just like dyslexics themselves, is unique and unconventional. It gives neurodiverse dancers the innate ability to thrive in the face of adversity and the space to be their most creative and authentic selves. But fundamentally, it offers dyslexics the opportunity to communicate with the world on their terms - without limits or boundaries. And for me, that is the true mark of a perfect pas de deux.
Written by Elsa Wiles Jenkins