20 May 2022
The Classical Indian Dance Faculty were delighted to host their second Online Bursary Selection Awards following on from the success of the 2021 Bursary event, with our winning nominees going forward to represent the Classical Indian Dance Faculty in our Annual Theatre Bursary Awards (date to be published later in summer).
Watch the results below:
We opened our online competition earlier this year to all Classical Indian Dance members from across the UK, EU and Internationally, which allowed us to reach out to a plethora of teachers and dancers, culminating in a wonderful array of unique dance solos.
Classical Indian Dance teachers and dancers have proved yet again through the medium of film, that dedication, commitment, creativity, and expression were paramount, demonstrating that the Classical Indian Faculty grows from strength to strength. Many thanks to all for your continued participation and for embracing our online awards.
Sincerest thanks to Mavin Khoo who gave his precious time, knowledge and passion to all dancers.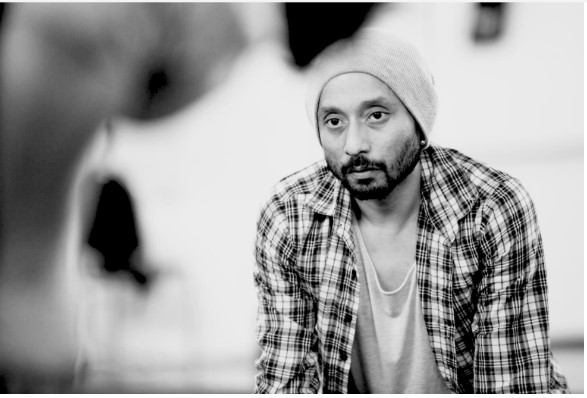 Mavin Khoo – Dance Artist and Rehearsal Director to Akram Khan (Company)
Mavin noted that:
"It was so lovely to see the development of both Bharatanatyam and Kathak and being embraced by the new generation of dancers and to keep investing time into the musical aspect of dance. Hearty congratulations to all the dancers and the dance teachers for their wonderful teaching"
We do hope you enjoyed the event as much as we did in creating it and are very proud and grateful to observe such talented dancers.
JUNIOR WINNERS
1st Place
AVNI RAO
Teacher - Sujata Banerjee, Sujata Banerjee Dance Company (London)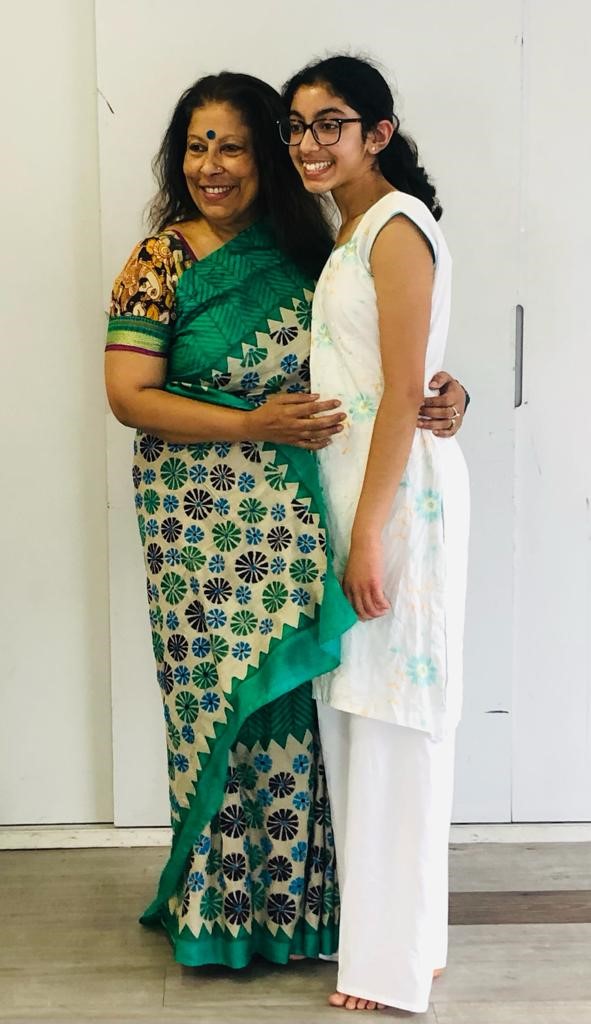 Avni with her teacher Sujata
Runner-Up
NIYA SAJESH
Teacher - Shruti Sriram, Sanskriti UK (Ilford)
Junior Finalists
EVA MARIA KURIAKOSE
Teacher - Dr Roopashree NS, Pragnya Indian Arts Centre (Hull)
RIA PRASAD
Teacher - Urja Thakore, Pagrav Dance (Milton Keynes)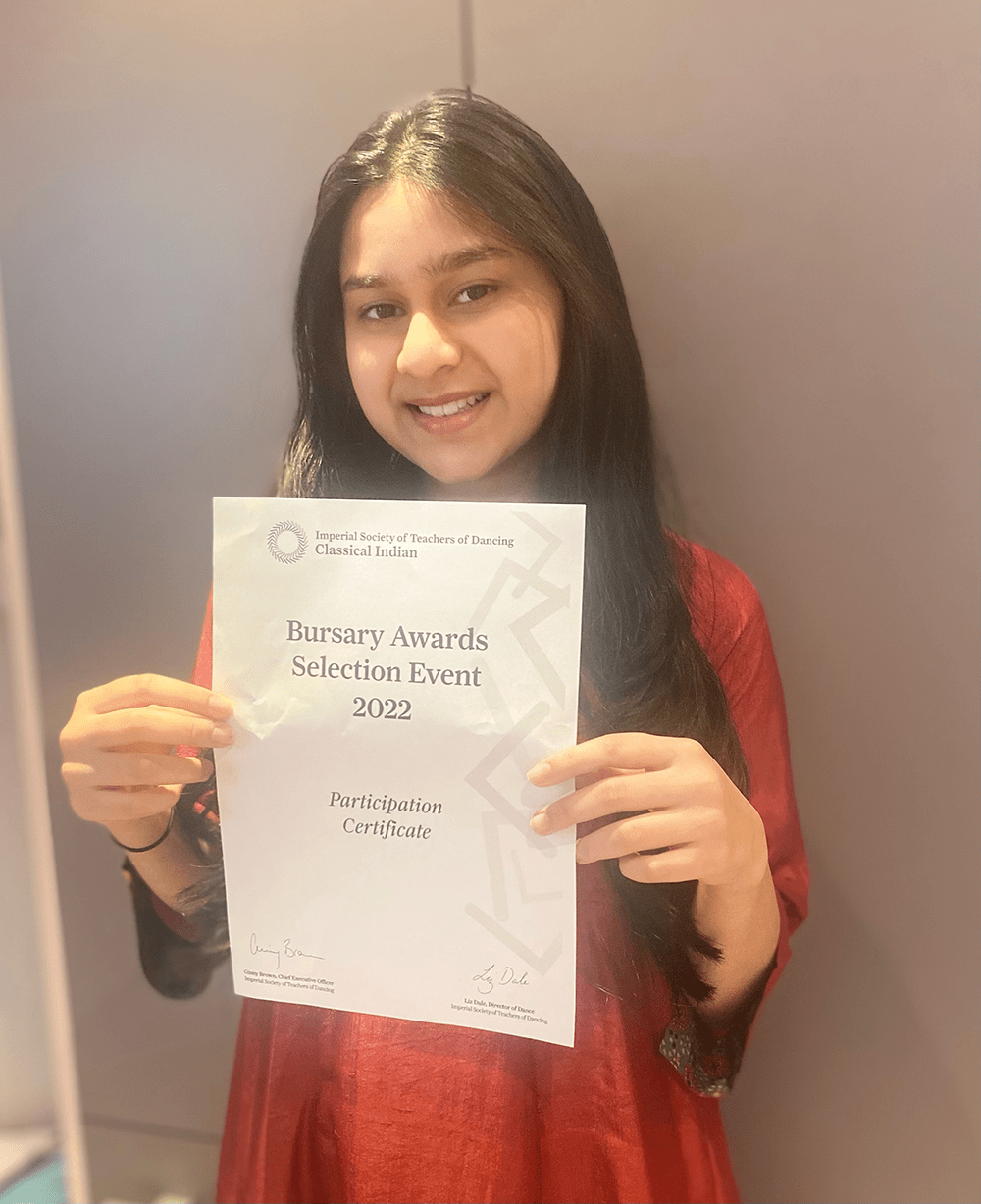 Ria Prasad
SHARUKI SIVARAJAH
Teacher - Divya Kasturi, Divya Kasturi Dance School (London)
SENIOR WINNERS
1st Place
SIYA KALSEKAR
Teacher - Ashwini Kalsekar, Kirti Kala Mandir (London)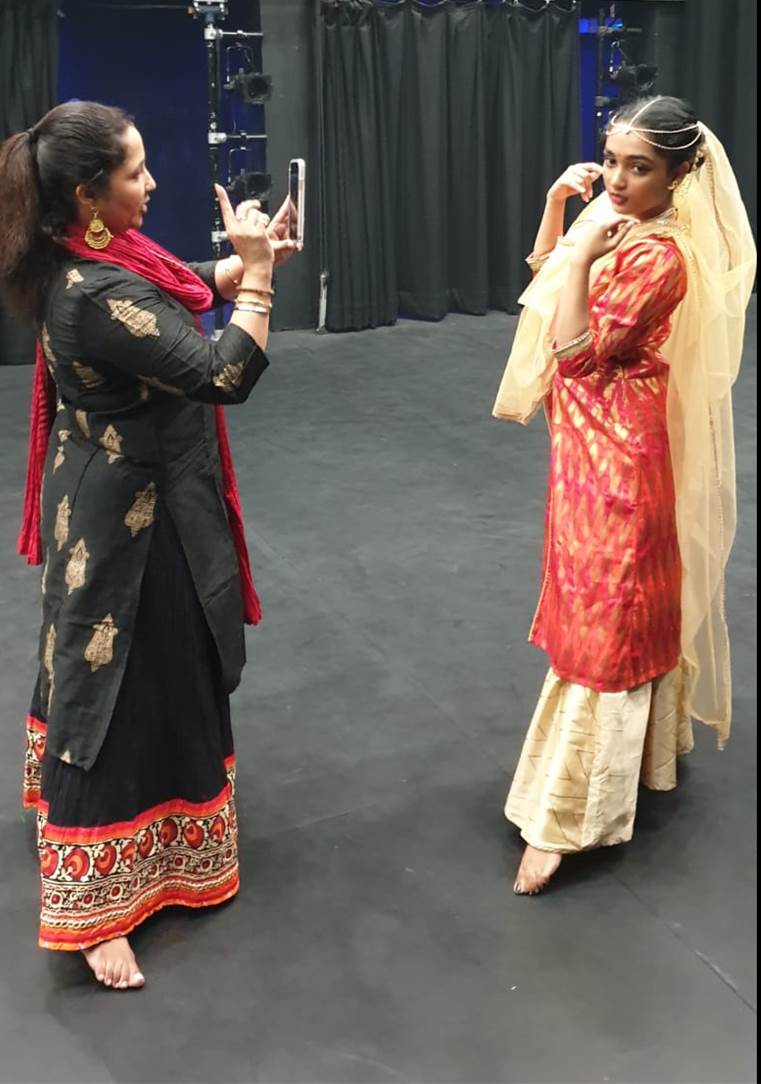 "We are really happy and proud to see our very own Siya Kalsekar win the ISTD Senior category Bursary award. Thank you again for all your support and for conducting a fantastic competition"
Ashwini Kalsekar


Runner-Up
ANJU SERUMADAR
Teacher - Shruti Sriram, Sanskriti UK (Ilford)
Senior Finalists
ANAHITA BASU
Teacher - Sujata Banerjee, Sujata Banerjee Dance Company (London)
ANOOSHA SHUKLA
Teacher - Deepa Sivakumar, Kathak Dance Collective (Philadelphia, Pennsylvania, USA)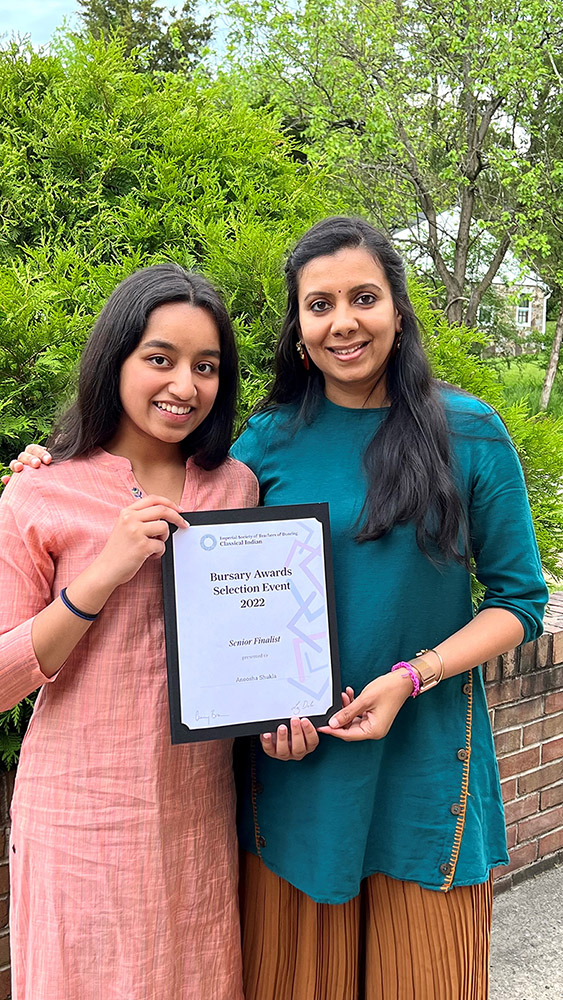 Anoosha with her teacher Deepa
LAKSHAYA NAVANEETHAM
Teacher - Shruti Sriram, Sanskriti UK (Ilford)
Congratulations to everyone who took part.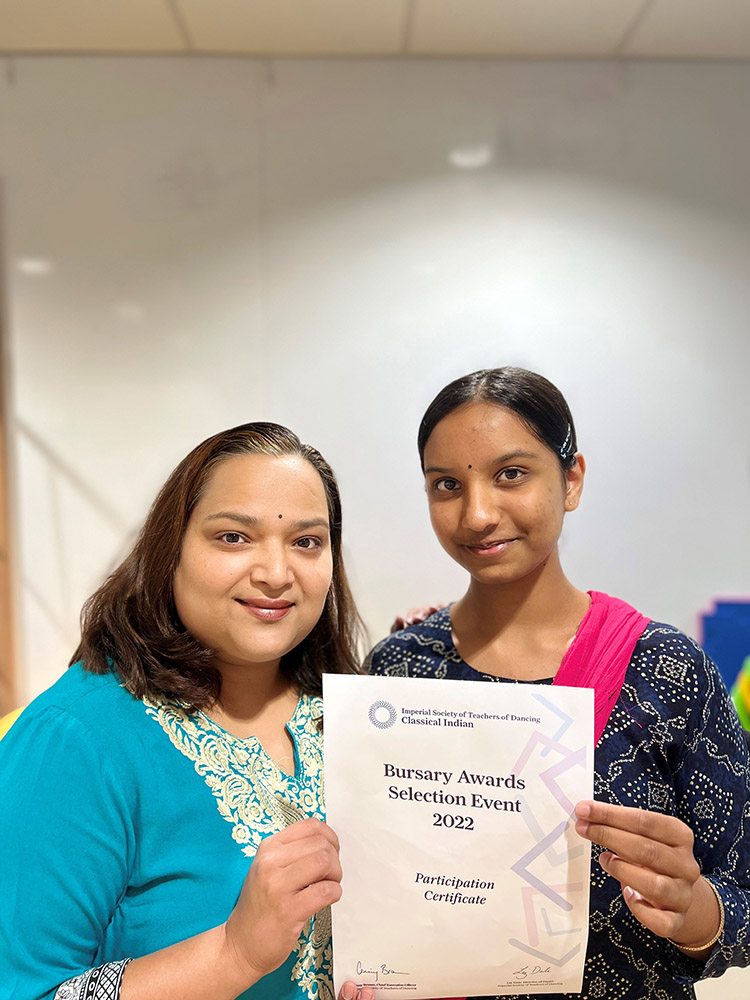 Junior participant Amishi Gupta with her teacher Mansi Dabral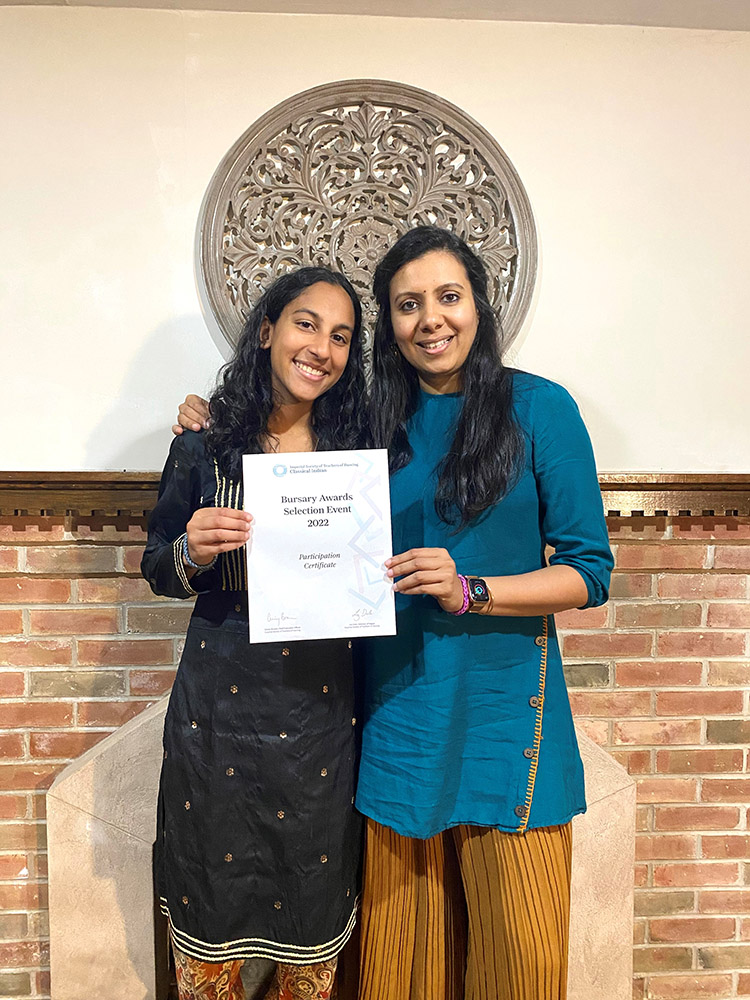 senior participant Saachi Mehta with her Teacher Deepa Sivakumar
Please check your newsletter and our event pages for upcoming CPD summer courses for our teaching qualifications.