11 February 2022
Hailed as the world's first Black female superstar, Josephine Baker's meteoric rise to fame first established her as a household name in Paris in the roaring 1920s. Best known for her boundary-pushing 'Banana Dance', in which she danced wearing nothing but a skirt made of artificial bananas and a pearl necklace, her characteristic rhythmic style was unmatched across the theatres of the city.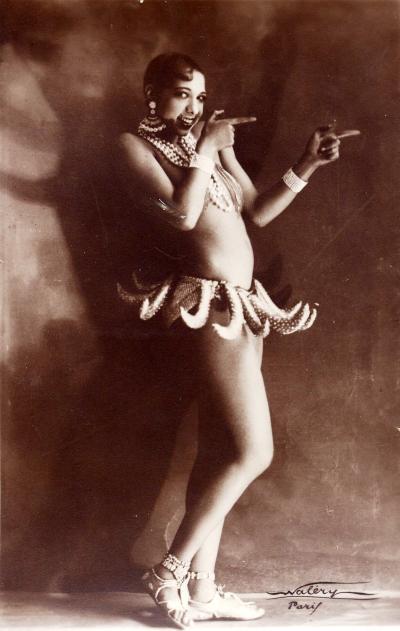 Credit: walery
Though it was her captivating dancing that thrust her into the spotlight, it was Baker's unapologetic embodiment of Black femininity and a strong sense of identity that cemented her as an iconic figure, not just in dance but across her many exploits. Her legacy extends beyond her contribution to the arts and she can be credited with helping to radically redefine racial barriers and gender relations at the time through her dancing, her time in the French resistance during WWII, and through her impact upon the civil rights movement in the US.
Josephine Baker had a distinctive openness in her performances that connected specifically with queer audiences at the time. She challenged what was 'acceptable' in terms of public displays of eroticism and sensuality decades before the gay rights movement. Despite her own fluid sexuality largely being kept within the confines of artistic circles at the time, her influence on queer dance is clear. Though it would be decades until the phenomenon known as 'Vogueing' would become popularised in the US, Baker's singular style of movement, embodying music and rhythm, shares many similarities with this more modern technique, and could even be called an ancestral influence. Her enchanting style of dance delighted audiences throughout the city and her name soon became synonymous with the Jazz era.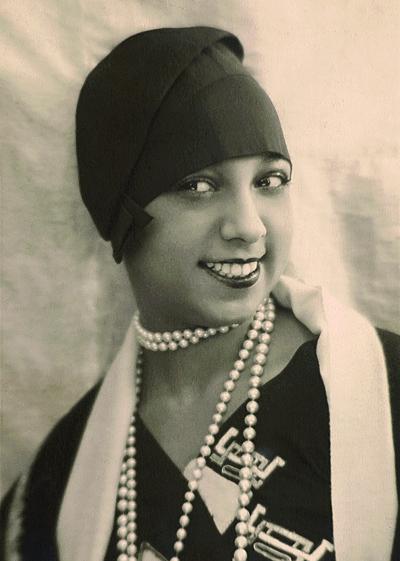 credit: Paul nadar
Born Freda Josephine McDonald in 1906, in segregated St. Louis, Missouri, Baker's parents were formerly enslaved and she grew up on the impoverished streets, often going hungry. It was her strong-willed nature that drove her to getting recruited for the St. Louis Chorus Vaudeville show, and at the age of 13, she was on her way to New York City. Performing during the height of the Harlem Renaissance, Baker soon became an established part of the chorus line of a touring production of the groundbreaking Shuffle Along (1921), often drawing attention to herself by performing improvised, comedic bits on stage.
Baker made the journey to Paris in 1925, opening La Revue Nègre at Théâtre des Champs-Élysées and became an instant hit for her unique style of dancing. Swinging her hips and using her entire body in ways Parisian audiences had never seen before, her cultural influence quickly spread throughout the country, and in turn, the world. In fact, Baker's influence was so widespread, historical dance teacher at RADA, Darren Royston credits Baker with bringing the Charleston to Britain. Though she danced it at the Folies Bergère in Paris in 1926 to a different tune, the energetic, rhythmic nature of the dance undoubtedly has Baker's stamp all over it, and her influence didn't stop there.
By reclaiming her racial identity, and presenting herself not only as a dancer but a star, Josephine Baker entered a new sphere of notoriety - one rarely reserved for Black women. Reaching the peak of her stardom during a time when racial tensions were high in her native US, Baker's lavish lifestyle in Europe was a far cry from the struggles facing the civil rights movement back home. Baker had long since used her professional status to speak out on her position against segregation and openly refused to perform for segregated audiences.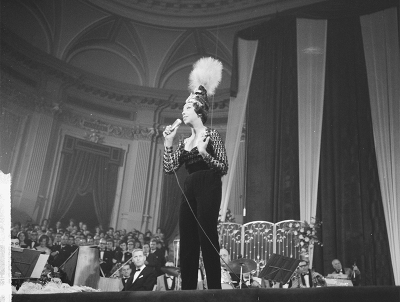 credit: dutch national archives
Whilst travelling across America, Baker wrote several articles about segregation and gave a talk at a historically Black college in Tennessee, where she discussed the differences in the treatment of race in the Americas and her adopted Europe. Baker's experience in France and the freedom she was afforded there hugely influenced her perspective on race relations, and it was this mindset that drove her to become an increasingly outspoken activist. In 1963, Baker spoke alongside the Rev. Martin Luther King Jr. at the March on Washington as the only official female speaker.
Her foray into resistance work not only led her to the civil rights movement in the US, but in what was perhaps the strangest development in her career, she became a vital figure in the undercover world of French espionage. One of the world's most photographed women and Europe's highest-paid entertainer, 'covert operative' isn't what first comes to mind when thinking of Josephine Baker. Her infamy however soon became her greatest asset, as her café-society status allowed her to socialise with German ministers, high-ranking Japanese officials, and Italian bureaucrats while secretly gathering information for the French resistance movement.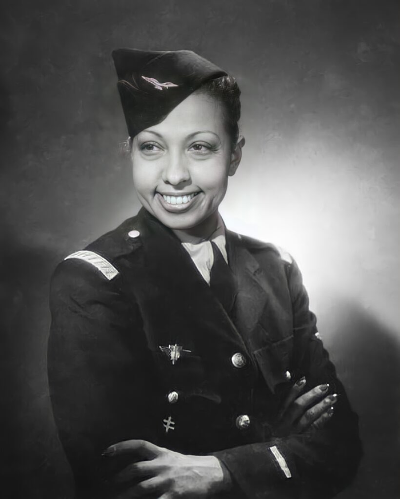 credit: studio harcourt, paris
Baker's life as a touring performer gave her the ability to move around Europe, enabling her to carry vital messages written in invisible ink on her sheet music. Her valiant contribution to the war was later rewarded with the Resistance Medal, which was presented to her by the French Committee of National Liberation.
Josephine Baker's eclectic legacy not only cements her as one of the most influential Black female entertainers of all time but as someone who changed the face of Black femininity and revolutionised what it meant to be a Black woman in the 20th century. Having recently been inducted into the French Panthéon (the nation's mausoleum of heroes), Baker's boundary-breaking reputation continues to hold great significance around the world and it is her singularity that will be remembered for generations to come.