18 April 2023
We speak to two ISTD members with vastly different experiences to illustrate how important culture is when building and sustaining a healthy dance career.
Diego is an established choreographer, director, and dance anthropologist, Artistic Director of Ballet Contemporáneo de Ciudad Hidalgo, and Founder and CEO of Diego Marín Creative Studios. He is based in both Mexico and the UK.
"I grew up in Ciudad Hidalgo (Michoacán, Mexico) and although I have dreamed of working in the creative industries since I was a child, I never imagined that I would work in dance. I started in a student dance competition in high school, and there the Head of Culture of a university motivated me to attend an audition as they were looking for new dancers for their company. Months later, I won a scholarship via the Universidad Nacional de Lanús to study for a degree and join their dance group. I learned and performed a modern dance for five years, and after graduating, I decided to pursue a career in the dance industry.
After university, I was fortunate to win a government fund to produce a dance piece, so I founded my studio and company in my hometown. My choreography quickly attracted attention in nearby municipalities, and later in different cities around Mexico. Directing and choreography are my passion but the work that I am the proudest of is "Con Espacio Hay Danza", a social project that introduced community dance to areas with limited artistic interaction. The aim of the project was to offer spaces to young people in order to prevent them from falling into the hands of drugs or cartels which consequently led me to give a conference with UNESCO in Mumbai in 2018, as well as an award from the Mexican National Youth Institute.
"I would say resilience is what has sustained my entire career"
Hedónimal, a live performance that made its debut in Mexico City in 2018 and in London in 2022, has been the most successful of my stage productions. Curiously, it is the only one that never received public or private funding to create; rather it is the result of a personal effort that has been driven by people who believe in me. Over time, the production gained interest in local theatres, and later it reached the billboard of one of the most important theatres in Mexico and was screened at the Theatre Deli in London for a season.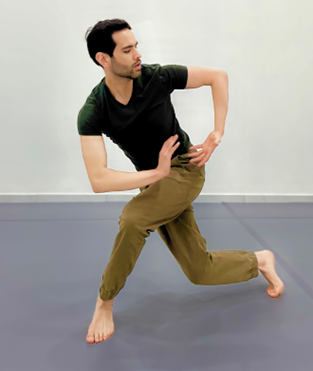 My university studies have had a strong influence on my work, and my interdisciplinary training has helped me to see dance beyond the perspective of the performing arts. My teaching methodology, my creativity, and my artistic discourse have been enriched by knowledge from fields including anthropology, neuroscience, and cultural policy. I would also say that resilience is what has sustained not only this production, but my entire career; making a living from art is no easy task, and achieving recognition and international presence demands authenticity, shrewdness, and a sense of responsibility.
I started my 'Human/AI Co-creation of dance' project research whilst studying my International Masters in Dance Knowledge, Practice and Heritage studies with Choreomundus consortium (Choreomundus is a programme that investigates dance and other movement systems as intangible cultural heritage). From my research, I found that there are very few choreographers who have seriously experimented with AI, and very little research on dance and artificial intelligence. I think the dance community, like everyone else, is concerned when looking at the advances of AI because we often fear the extent to which it will replace human skills.
"When we talk about AI dance, we are not necessarily talking about VR, robots or digital avatars"

When we talk about AI dance, we are not necessarily talking about VR, robots, or digital avatars, it is in principle much more complex than that. My project investigates kinesthetic creativity in humans and AI, focusing on its potential for creative collaboration and its differentiation from other existing practices (such as the use of AI as a tool or as a puppet). The result of the project is the book "Embodying the Artificial" (in which I theoretically underpin my research) and the piece "Dancing Embryo", in which I perform and create dance in real-time with an AI dancer. This project was successfully presented at the Centre for the Future of Intelligence at Cambridge University and led to my being shortlisted for the 2022 One Dance UK Awards 22 in the Science and Research in Dance category.
How did the Imperial Society of Teachers of Dancing help in getting me to this point? My first approach to the ISTD was due to my eagerness to improve my technical skills and explore other styles. I trained in classical ballet for three years at an ISTD Approved Dance Centre while studying for a bachelor's in contemporary dance at another university. Today, I feel happy to bring the ISTD contemporary syllabus to my dancers and to the students of my studio in Mexico."
We also got in touch with Janani Mohan, Founder, and Artistic Director of Natyarpana Dance Academy and Bharathanatiyam dancer. Janani is based in New Jersey, USA, and has a Master of Science, specialising in Microbiology.
"The story of my dance journey began when I was three years old. The natural proclivity towards Bharatanatyam (Indian Classical Dance) was always there in me, as well as the innate passion for teaching. Along with my entrepreneurial spirit, I knew I wanted to do something good for the Indian diaspora in the United States.
"I knew I wanted to do something good for the Indian diaspora in United States."

My mother used to take me to Bharatanatyam recitals. I was fascinated with the footwork of the artist, the costumes they wore, and the beats of the music. I commenced my Bharatnatyam expedition under the tutelage of the Late Guru Thiru Gnana Prakash and my grandmother Saraswathi, who was a disciple of the late renowned Thiru Vazhuvoor Ramaiah Pillai.
The desire to be of service is the main motivation behind teaching for me, and that informs the way I teach dance. I got involved in choreographing for a lot of cultural events for the Indian community in the United States before I became a dance teacher, and many were important and rewarding, but dance is the real joy for me.
My ardour lies in understanding human behaviour and psyche through dance. I wanted to enrich my pedagogical knowledge by taking the time to learn the strategies behind teaching dance, including those related to assessment, curriculum, instructional strategy, and devising teaching goals. Whilst researching this topic, I came across the ISTD, which as we know is dedicated to promoting and developing the art of dance and has a strong presence internationally. The organisation offers training and examination programs in a variety of dance styles, including Bharatanatyam, where I wanted to excel.
I founded Natyarpana Dance Academy in Monroe, New Jersey, USA. The school had a humble beginning with a small group of students in February of 2018, with the sole intention of teaching Bharatanatyam to all ages. Inculcating tradition and cultural values form the core tenet of my dance school.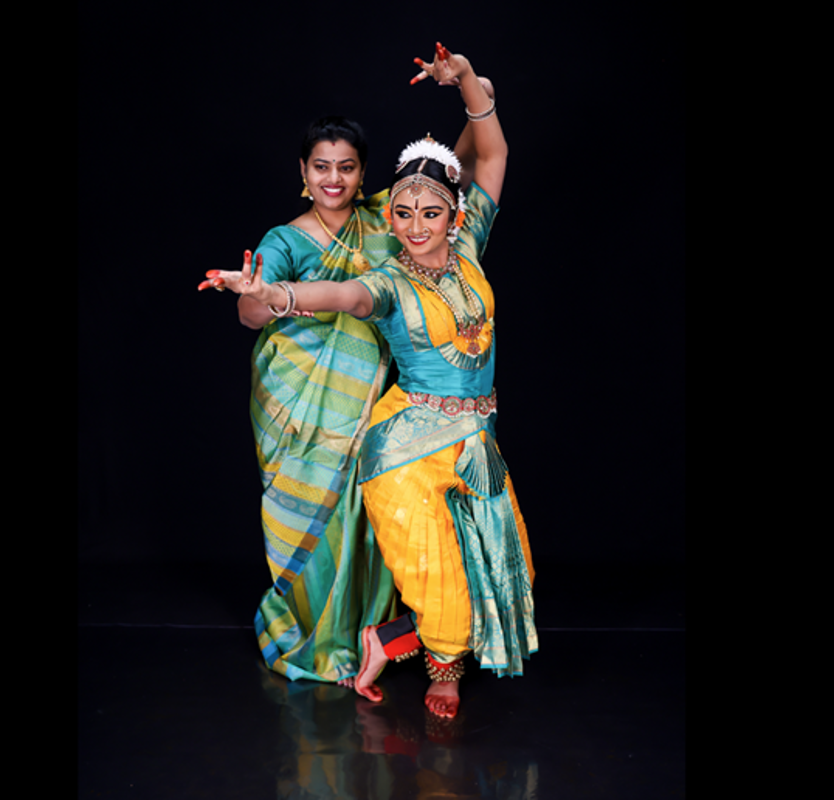 "Inculcating tradition and cultural values forms the core tenet of this dance school."
The state of New Jersey is served by a plethora of Bharatanatyam schools for the Indian diaspora. Natyarpana Dance Academy was able to differentiate from other schools by focusing on how the individual student assimilated the art form, thereby creating their learning goals, approaches to pedagogy, and classroom management for smaller groups.
As of today, the school is proud to have enrolled close to 75 aspiring students and I am relentlessly working towards becoming one of the finest Bharatanatyam dance schools in New Jersey."
This article is featured in issue #498 of Dance magazine, which is out now. Free for members or available to subscribe to for non-members.