28 March 2023
Sharon Watson MBE DLS is CEO and Principal of the Northern School of Contemporary Dance (NSCD). Prior to this, she was the longest-standing Artistic Director of Phoenix Dance Theatre. In January 2022 she was awarded an MBE for Services to Dance. Our Head of Projects and Strategic Events Michaela Stannard speaks to Sharon about her career to date.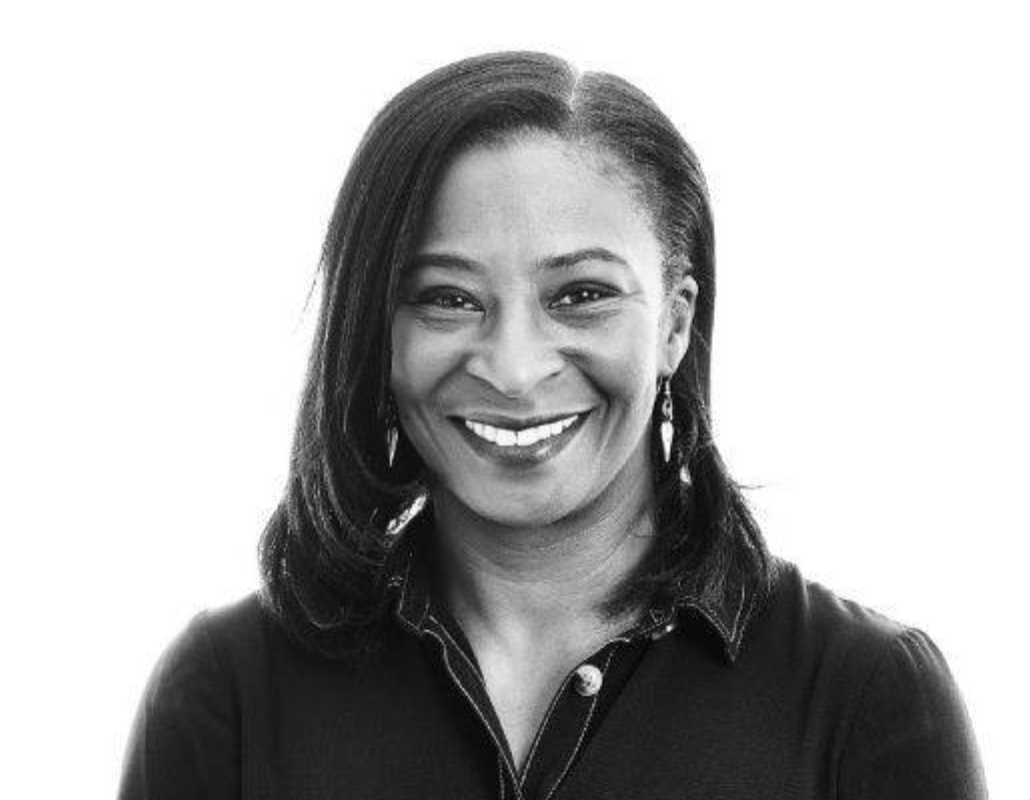 When did you start dancing and what attracted you to the art form?
My school in Leeds did not offer dance until an inspiring teacher's tenacity and belief in dance got it onto the curriculum. That was it really. After my first lesson, I told my mum and dad that when I left school at 16 I was going to be a professional dancer. I was under the guidance of the late Nadine Senior MBE at the Northern School of Contemporary Dance, which started in one classroom.*
I then went to London and trained at The Place, did my three-year degree course (diploma then), and haven't looked back.
Now that I am further in my career I am fighting the fight for the younger generation. My career and my dance have taken me to many dance companies, Theatre Spiral Dance being one of them, and many gigs in Europe. In 1989, I got invited back to Phoenix Dance Company as one of the first female dancers in the company, which was an all-male, all-black award-winning company.
"Now that I am further in my career, I am fighting the fight for the younger generation."


You've had a varied dance career, could you tell us a little about your journey from becoming a professional dancer to your current role as Principal of the Northern School of Contemporary Dance?
Sitting here now, the reflection is quite valuable, having taken the job at Northern over the period of the Coronavirus pandemic. One of the things you reflect on is what your signature and your direction are going to be.
Working with Phoenix gave me the platform to recognise the range of work that is happening around the country and the ways in which work is being dissected in the sector itself. It also helped with understanding the labels that are put on dancers. I never really saw myself as a black dancer. Phoenix was a contemporary dance company that happened to be made up of black dancers, and for some people that was great, and for others it was a problem. Sometimes I was frustrated that we could not just be who we needed to be.
Darshan Singh Bhuller came back to the UK when he was taking over as Phoenix's Artistic Director, asking me if I would be his rehearsal/tour director. I accepted, knowing I could learn more. It was amazing because I learned to really understand how to run an organisation.
The time came when Phoenix was going through a transition and I saw my opportunity to take up the offer of the Clore Leadership programme. I remember sitting in the interview thinking it was scary as I was a practitioner, but I got the job and I don't regret it. What an experience it was. I did it part-time for two years and interviewed for the Phoenix again, on the second time getting the job back. I didn't see I had anything to lose, I could see where the problems were and I understood the company. I felt the whole organisation needed a change. So I spent 11 years transforming the company, allowing it to be re-born through creativity.
Then the roles of CEO and Principle of Northern Dance landed on my doorstep – these jobs don't come up very often. I remember very early on in my career saying to my mum, "I wouldn't mind this job," not knowing what it would entail and the pressures it might bring. When I got the job and told my mum that morning, she was wearing an original Northern t-shirt from the early days! She said, "I remember you said this to me 16 years ago." I look at the journey now and think that's incredible. I am back where I went to school and grew up, back home.
"Outside of London, we are the only conservatoire"
What was the transition like going from Phoenix to Northern?
Well after 11 years at Phoenix, people ask, "why did you leave when it was at the height of its journey?" There were a lot of positives at the time; money in the bank and a reigning vision that was about to take us to the next level. It was a good time for someone else to pick up. We of course had no idea about the looming pandemic, which changed the direction for everyone.
At Phoenix, I had the vision to grow with artistic content and I could continue to be an ambassador for the art form, for students, and for the city. Outside of London, we are the only conservatoire, and there are a lot of similarities between the two roles. If I do my job well I can feed the nation with dancers who are developing, emotionally, physically, and creatively, which is a national need and an international requirement. So it does two jobs in a way.


Have there been any challenges that stand out in your journey and what did you learn from these as you forged your career?
I do not think there is one specific challenge. When I turn the corner there is always a new one. Keeping the workforce believing in what we do and how we do it is important. I have 250 young people who I believe in and I need the sector to know how important they are and to understand that you need to create space for new and diverse thinking. It's not always easy. We don't always embrace change in the way we could.
We are always learning. The diversity is massive around mental health, and every one comes with a different challenge. We are dealing with a lot of conversations as we go forward. George Floyd's death was only one aspect of it. It's probably the honesty and transparency that people are afraid of because it is the unknown.


What's been your greatest achievement to date?
Outside my sector, I've been recognised at the Northern Power Women Awards as part of the very first 'Top 50 Power List'. I was also awarded The Sue Ryder 2016 Yorkshire Women of Achievement in Business Award and the Yorkshire Woman of the Year 2016 award. I have been given an Honorary Doctorate of Arts by Leeds Beckett University for my contribution to the arts and wider cultural sector.
"I can't be complacent."

How do you see your role as a cultural leader?
I can't be complacent. You have to be fearless, and I question my courage sometimes. I don't give myself options though, I question first but I try to get on and do it. It's time sensitive, there's a cycle that just keeps on going. Strategy – I realise I am doing this, with how I work with finance, people and government, local and head office. You gauge how we can make some impact, expose inequalities or put challenges on the table. You want a result and change. I do see myself as a cultural leader and a creative activist.
How has your personal dance experience informed your approach to training young dancers?
I have an open-door policy. My students can walk in and talk, I am not untouchable and not unreachable. I often walk the building as Principle and my students can access me. The students need to know that I am available for them, that's the only reason I am here. You need to build courage and the opportunity for them to move forward. I say to the students "it is important to go with change".
We fill our schools with staff that are knowledgeable in their field. You have to build that relationship; our staff aren't dictators, they share their experiences and their knowledge with you. The fine line for the students is finding the courage and sharing the courage, and I know I make that job a lot easier for the majority of people.

Could you tell us a little about your experience of creating the solo for the Advanced 1 Contemporary syllabus?
It was good fun working with Antonio [Borriello] and the students in the studio. When devising the solo, it comes back to courage, devising that material, and understanding what the benefits are going to be. The techniques have their place because they ensure you are building a holistic performer.
What is on the curriculum for the students?
The curriculum is quite varied. The Cunningham Technique is very strong in the school. First years do get an experience with the Graham technique, and they have requested more. It is such a hard technique but if taught correctly it can be incredible. We have added new work to the curriculum, Cultural Dance Forms, which is a very different style of dance.
Overall, it's about how people teach. The tools and understanding of technique. Understanding where you can extend and the development of teaching. It is absolutely critical to what we do. The combination helps to bring a strong body that has sustainability within it but also has flexibility and dynamics. This enables you to go on and do other things. There is a little bit more flex around how we integrate the strength of those techniques. They are pulling together the strengths from various techniques. Technique is so important, and we must try and move away from the fear of this. It's a means to an end.
"For me, if the technique had not been integrated well, I don't think I would have had a sustainable career."

We are working with people who are really dissecting the body now; understanding certain aspects, anatomical processes, and how the body functions. I feel confident that we are moving forward very strongly with technique. For me, if the technique had not been integrated well, I don't think I would have had a sustainable career. Understanding repetition is so important because the body starts to remember, and muscle memory becomes a significant part of the journey. Maybe we need to reiterate this more… I hope the students and graduates that we train now will have long-sustained careers because of this.


What are the major obstacles for young people pursuing a career in dance and how does the Northern School of Contemporary Dance tackle these?
There are many challenges. Perhaps the hidden challenges are the ones we don't discuss; the challenges that stop q young person really being involved in what they are doing, in terms of training. Sometimes things behind the scenes can prevent a young person really taking strides in their development, whether it's a student having to look after a family member, or having financial trouble with paying fees.
I think the real challenge is on a much bigger level, fighting the government cuts to funding creative education. It comes from the grassroots level; finding spaces, for example. It requires organisations like us to reach out, but money is needed for that and there is no money for the resources. It can get harder to stay in the industry because you simply have to survive. Just imagine living life without culture – not just dance, but so many art forms. The current government really makes it difficult to do our job.


How can we encourage a diverse range of young people to engage in a dance journey?
One of the things that we did as an industry was talking positively about the amount we all do. If a young person is interested in music but is also an amazing dancer, and they want to do hip hop, for example, then let them get on with what they are good at! Allow them to flourish in the area that fulfils them. If we are broad in our thinking, we will find that we are strong as a sector and as an industry.
I also think it is still important to hold on to what is deemed 'old fashioned'. For example, we have a library with printed books, and we assign time for our students to be there. I do not believe you can fulfil a dance career by only doing it online. There is something about the real lived experience that I hope will never ever go away and will never change.
This interview is featured in Dance magazine issue #498. Subscribe today or become a member to read the entire issue.


*Northern School of Contemporary Dance (NSCD) was founded in 1985 as the first conservatoire dance school within the public sector. Nadine Senior was the founding Principal, and she established the school to give the young people of Leeds vocational dance training following the success of her earlier teaching work at Harehills Middle School.