31 January 2023
You and your dancers are putting hours of practice and effort into your show, but it's down to you to make sure the costumes also live up to the performance. International Dance Supplies (IDS) is the largest dance costume designer and supplier in Europe and have helped thousands of schools plan great shows.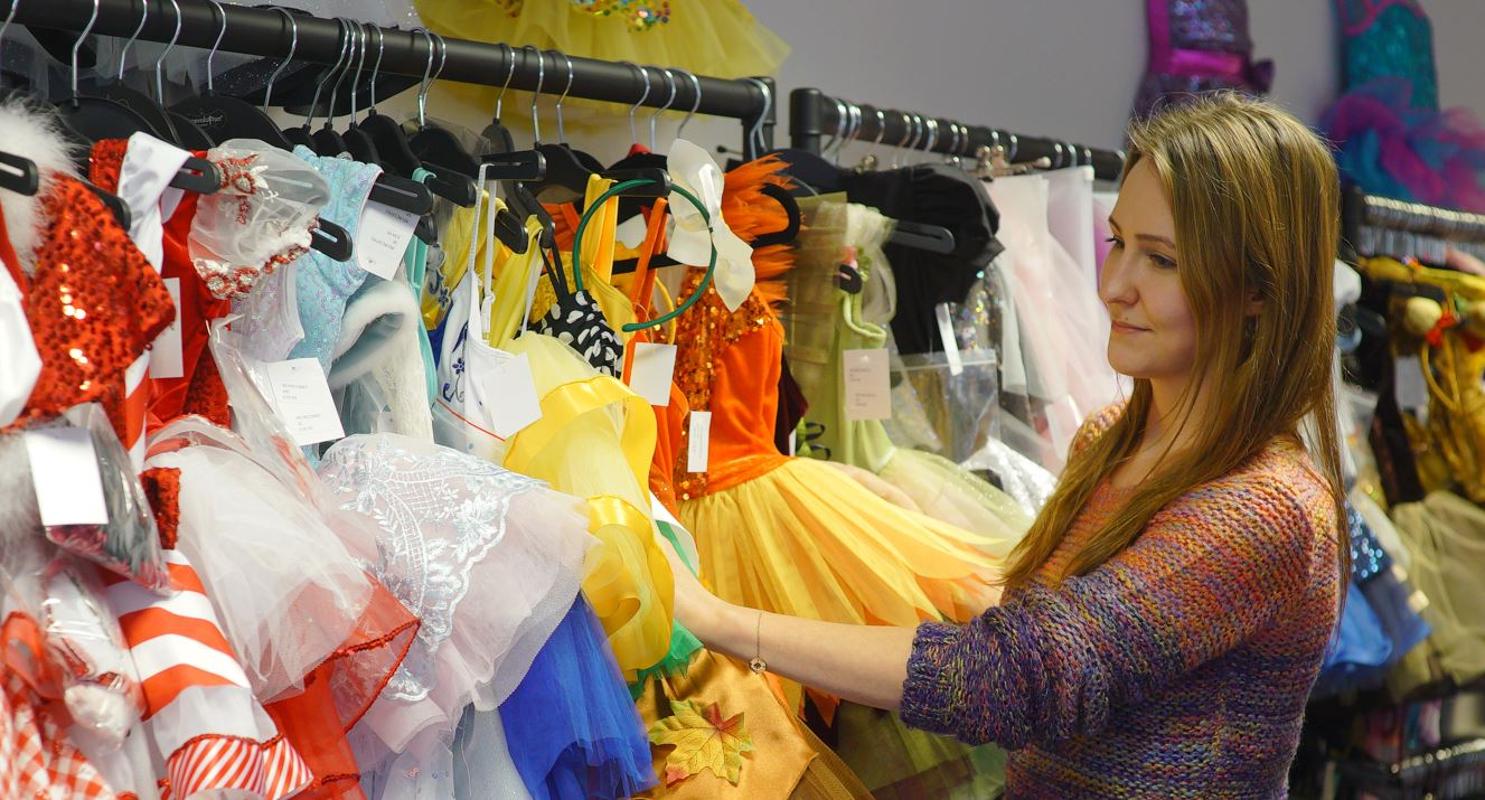 Here are 13 tips we think are critical in making your show a hit:
1. Order your costumes between January and March if you can.
It helps to plan your order around the greatest costume availability. IDS introduced its new costume collections this month, and from then until March, the possibilities are seemingly endless, with countless offerings in colour, size, and style. Teachers who fall in love with a costume in March but try to order in June may be disappointed to find sizes sold out, with new stock coming in too late for the show.
2. Rely on yourself to order the correct size.
Parents will not always give you the correct size of their child, so it's important for you to take on this task. Train some helpers in sizing if you haven't the time.
3. Allow for growth!
A costume can always be adjusted nearer the show if slightly too large, but there's little to be done with a costume that is too small. Unless you are having bespoke costumes (which can be expensive), you will be purchasing off-the-peg garments that may need adjusting to fit a particular body shape. Size charts and measuring tips are available at ids.co.uk/sizing.
4. Novice dancers also need beautiful costumes.
A dancer who is struggling with their confidence will feel a lot better on the stage if they know they look fantastic. Looking the part goes a long way in playing the part!
5. Dancers come in all shapes, sizes, and mindsets.
It is important that the style of costume is age-appropriate and not revealing on young children. If the student feels comfortable in their costume, they will perform so much better on stage. You must also be aware that your student could have body image issues or cultural beliefs to consider or identity concerns. Be open to discussing this with the student or parent, but also be open to reading between the lines.
6. Plan your colours.
Do your backgrounds and costumes contrast nicely, so each stands out without clashing? Are the costumes differentiated enough, allowing each dancer to shine? Think of the production's whole colour palette and not just the costume in front of you.
7. Communicate with parents.
Email, WhatsApp, phones, notes, in-person, website, Facebook. Each parent listens a bit differently. If you can reach them with two or three of these methods, you're much more likely to communicate essential information. This will reduce frantic calls from parents just before the show.
8. Be careful with accessories.
Smaller children can be less coordinated. An oversized or awkward accessory can fall off during a performance, or poke someone at the wrong time. Magic wands and fairy wings look lovely but just know your dancer. Also, remember that parents are eager to see their children's smiling faces, so be judicious with masks.
9. Keep it affordable for everyone.

Trying to purchase costumes within your budget while keeping the parents happy can be a tricky issue. It is sometimes easier to charge all students the same amount per costume, that way if you can save on one costume, it will allow you to spend a little more on the adult-size costumes that are normally more expensive. Another option is to charge a show fee to all students that include their costume, rehearsal times, and other show expenses. Look at two-in-one costumes that can be separated and used for more than one number in the show.
10. Make it profitable.
Remember, you are buying wholesale, and you are offering an invaluable service. Your time may not always be appreciated, and there are many unpaid working hours when planning a show. Marking up the price of your costumes is standard practice—and parents want to see their child look brilliant on stage!
11. Rely on people who have been there before.
If you aren't sure, reach out to teachers, friends, or parents who have experience. Kate Ellis, Show Manager at IDS, is happy to share some of her 30 years of costume expertise with you.
12. See them in person!
IDS has a Showroom with racks and racks of gorgeous costumes to choose from. Many teachers come down to Devon to see them in person every year. Nearly every teacher leaves saying, "I'm so relieved to have that sorted."
13. See them live (on-screen).
You can access the Showroom from the comfort of your sofa with an online Showroom visit. An IDS Costume Specialist can talk you through your options, hold different costumes together to see how they pair and bring it close to the camera if you want to see fabric detail.
A little thought and preparation with costumes can be just as valuable as a dozen hours working on choreography. A great-looking show will delight kids, make parents proud, and keep you energised the following year as you work on the next performance!
This article features in Issue #497 of Dance magazine, out three times a year for members. Find out more about our member benefits here.