21 June 2021
Carole Ann Watson, our International Representative for Europe, tells us about a Saturday evening that her pupils in Italy had been waiting for.
After four months of online training, students were struggling to keep focused and motivated. Teachers and staff needed to be challenged, students required an objective to work for. A show was needed, how could it be done? Not easy – we were in a high-risk area at the time and performing on a stage seemed impossible.
The theme needed to be something versatile. We had to do it online, so we could either have each parent film their child and then merge all the videos into one, featuring all our students, or – if we were lucky enough – we could open the school and film one group at a time. Yes, it was a risk, but we went for it!
My secretary had the task of creating a theme that could be transformed into dance in a small home space, a studio, or a stage. She came up with a story about the five senses. The teachers worked closely together researching music and choreographing different dance styles. Often, within one piece of music, more than one style of dance was present; for example, for touch we had body percussion, hip hop and tap! We focused more on expression and interpretation rather than technique. Everything and everyone had to be versatile as all depended on available space!
This challenge made everyone fall back in line and enthusiasm was shining, even through the screen on Zoom.
Meanwhile, I had been able to sign up to a project called Green City. Our town would give us an open-air space for our classes as soon as our region became a 'yellow' area (Italy's second-lowest tier in its colour-coded system of Covid restrictions, which range from red, the highest risk, to white, which is the lowest).
Time moved forward, and sure enough we were authorised to use an awesome outdoor space in Cesena, named Rocca Malatestiana. Everybody was really excited to see their dance friends, and the teachers their students, but that never happened, as it rained every single time we were supposed to take outdoor classes!
Because of bad weather, May seemed destined to be another interminable month on Zoom… but suddenly things began to move quickly: we were told that we might be able to open our schools on the 1 June, then the date was advanced to the 24 May. Everyone was really excited – a few more days and we could return to our dance school.
Just before we returned to school, the local city council contacted me with a piece of news that seemed unbelievable: the arts and culture councillor was going to give us the opportunity to perform on a stage in a beautiful historical area of the town, and it was going to be totally financed by them! After seven months online, everyone could finally see some light at the end of the tunnel.
Many children who had not followed lessons online decided to return at the end of May, as parents were keen to have them live some kind of normality. We decided to let everyone take part in the performance, so children who had not taken classes online were included in a part of a dance and the finale, even the pre-primaries! Their collaboration and enthusiasm were amazing.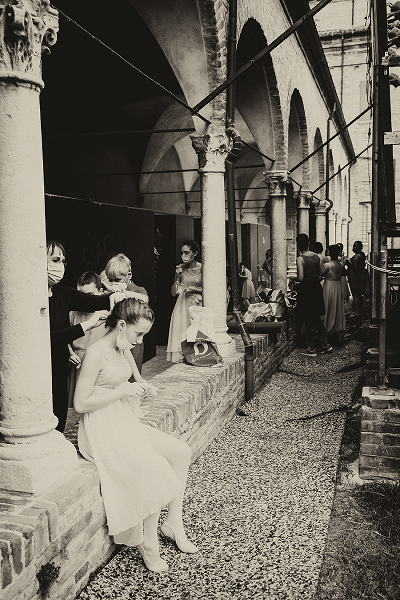 Students were organising props, while parents were ensuring that the costumes that we had provided fitted. The choreography was finalised, music and narrator's voice recorded. We were still in a yellow zone, so we had to follow the anti-COVID-19 protocol. Backstage, all dancers wore face masks and kept a metre distance from one another, on stage they wore no mask but were well-spaced. The children were incredibly good at sticking to the rules. As they went on stage, off came the disposable mask into the bin, they performed and, as soon as they got off stage, a member of staff handed out new masks and gel for the hands. This happened for every single dance.
The performance lasted for 40 minutes. The audience was overwhelmed, as the feeling of 'normality' was so strong. There were a few tears shed as people began to realise that their children were on stage after having only been in the studio for three weeks! A Saturday evening that concluded a period of more than a year which none of us will forget, but the sparkle in the eyes and the joy that surged from the pores paid back all the hard work, gratifying teachers and staff, and giving pupils the sense of hope for the future.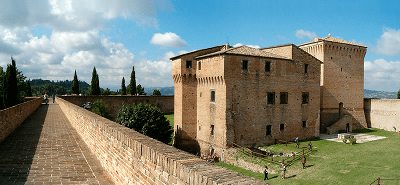 Learn more about our International Representatives and the work they do for the Society.