30 March 2021
I don't have to tell you that running your own business which relies on your physical skill and resilience is rewarding but not easy. My calling is to amplify the increased (and often invisible) additional challenges of blending parenthood and a dance career through dancemama.org. Add a pandemic to this already heady mix and you have a situation that is not for the faint-hearted.
I was inspired to start Dance Mama in 2014 after the birth of my eldest child as I felt there was very little sector support for me pre or postnatally. Publishing stories of over 60 parents across the sector in varying roles and family structures, attitudes are beginning to shift. However, the pressures including, finance, working in isolation, social capitol, and biological impact (if unsupported) have meant that dance has lost many talented people.

I spoke to Members of the Imperial Society of Teachers of Dancing who have their own unique career experiences dovetailed with their motherhood journey. They are now navigating increased complex set-ups with the pandemic where existing issues are being exacerbated. PiPA Campaign's recent research highlighted an alarming '80% of respondents were wholly or partly self-employed: many failed to qualify, or only qualified for a small amount of SEISS support, frequently this was because of having taken a period of maternity leave or reduced working hours due to care responsibilities.'

Like colleagues across the sector, these women have leaned into their creativity and discipline to find a variety of solutions enabling them capitalise on their tenacity to continue to serve their participants and the wider community.


Meet the Mothers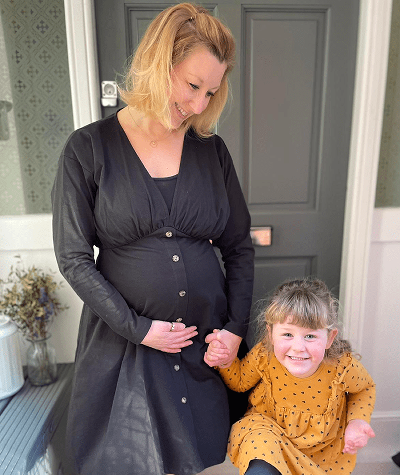 Helen Cridland
Helen Cridland, who teaches at Essex Dance Theatre and on projects including Chance to Dance at the Royal Opera House, has a three-year old daughter and is currently 20 weeks pregnant. She has had a mixed engagement with her workload with long periods of furlough, teaching online and some face-to-face delivery within restrictions. 7

In her first pregnancy, she had good support from her employers and continued to work up until four weeks before birth. "It all becomes a delicate balancing act between doing enough work to make you feel like 'you', but not doing too much that you get overwhelmed," she commented, and described the familiar scenario to mine of tag-team parenting with her husband who works from home.

For Helen, both sets of grandparents live nearly 300 miles away, so that short notice support is not possible, and even more impossible with current restrictions. Limited 'social capitol' is another prevailing theme which adds to existing occupational isolation issues. Dancing parents often move away from home to train on competitive courses as students, which commonly results in living at a distance from their first families to advance their careers.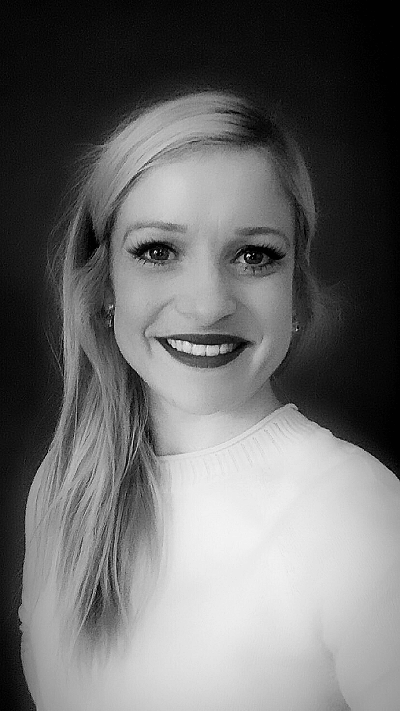 Emilie Hardy

Emilie Hardy is Principal of The Studio in Dorset and has two children of ten and five, with her third child expected in May. Being an experienced business owner and mother influences her choices in both roles; factoring in the financial impact of additional teaching and administrative support when pregnant, to planning to have a child at the start of the summer holidays to "work in harmony" with her school.
'Like Helen, she has dovetailed teaching online during this period with her team and highlights the lack of government financial support for business owners in the arts. Compounded with home-schooling and caring responsibilities for older family members, she notes that "having a strong work team has been invaluable".
For Emilie, lockdown periods have brought increased quality time as a family –often elusive when your work hours are deemed 'unsociable' by society's usual standards. Emilie notes that, "I'm certain that the countless years of dance training, physical activity and the all-essential positive mental attitude,' have supported her in her return to work after each pregnancy, and highlights the positives of strength and resilience that dancing parents have that not only help them navigate new motherhood but the tenacity in working through a global pandemic.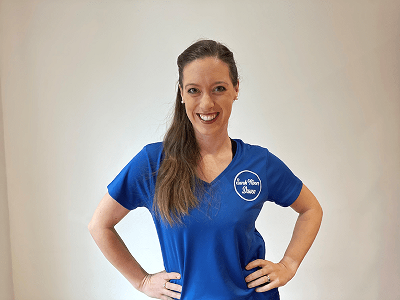 Sarah Moore

Sarah Moore, Founder of Sarah Moore Dance in Portsmouth, works predominantly with older adults and has two children who are five years and 16 months. Sarah notes the last 12 months have encapsulated the rapid change of moving her work online as well as her youngest son's development.

The challenges of breastfeeding means a daily battle with sleep deprivation coupled with the requirement of "eyes in the back of my head" for her now very mobile son. Sarah is also supported by her husband (a Police Inspector) who does the pick-up, dinner and bedtime routine. Adaptability is vital. Sarah comments, "I had to teach several classes with James in a sling as my husband was on critical work calls." I champion this inclusive approach which I feel should be normalised to support mothers back into the work-space in non-crisis times.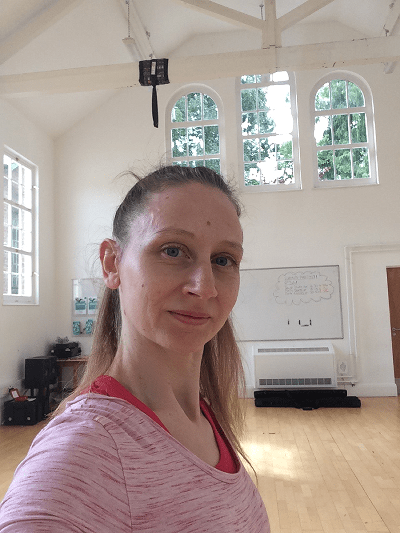 Denise Horsely

Denise Horsely, West Midlands-based dance artist working on The Royal Ballet School's Primary Steps, has a daughter studying GCSEs. The programme has been delivered online over this period with a mix of broadcasting to schools as well as homeschoolers.

"This was daunting at first, but it has meant that our team of practitioners have had the chance to develop skills relating to communication and their teaching that they otherwise may never have explored," commented Victoria Collinson, Royal Ballet School. Looking back, Denise stated "I was teaching my Adult tap class the evening before the morning of my daughter's birth and had an examination session the following week."

'Denise demonstrates common themes across the group of fears about losing one's identity, and self-employed dance teacher's financial responsibilities. Engaging in Independent Dance at Siobhan Davies dance studio was "instrumental" when her daughter was small, which led to her MA Creative Practice with intensive study with the late Gill Clarke, enriching the diversity of her teaching career further.


Philippa McMeechan

Philippa McMeecham is currently living in Hertfordshire with her two adult children who both graduated last summer. A big benefit has been them encouraging her to engage in social media. She found this incredibly useful in rapidly increasing her knowledge, enabling her to pivot her entire school online within 14 days of the first lockdown.

Philippa had stepped out of the dance world into marketing for several years (due to an injury whilst training at Central School of Ballet) when she became pregnant. A welcome change to the narrative is that when her daughter turned one, she returned to the studio. Philippa created a 'Baby Boppers' class which became the foundation for her successful, 19 year-running school. She is a role-model to her daughter who has followed her footsteps as a BodyWorks graduate. Something Philippa found very few examples of whilst she was training, with the exception of Christopher and Carol Gable.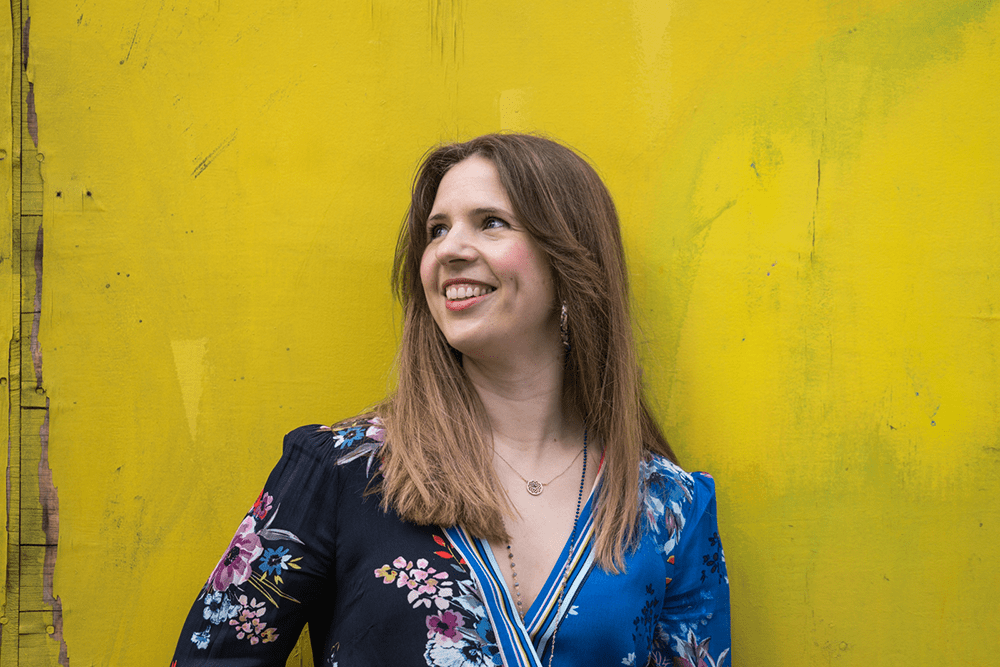 Lucy McCrudden
Championing dancing parents, I feel strongly it is our duty of care to be aware of these issues in a workforce that is predominantly female. Whilst Active Pregnancy Foundation's, 2019 CMO approved guidelines confirm that activity is safe in the pre and post-natal periods, there is very little specific scientific research into supporting parents in our sector. The information which does exist can be found on www.dancemama.org/resources.
I would like to thank Helen, Emilie, Sarah and Philippa for their contributions to this article. Dance Mama was born out of sharing stories of parents when I wrote my first article on the subject back in 2014. This remains unchanged as I will be sharing some of their full interviews to add their voice to the growing chorus of parents in dance who desire better support and positive change.

This article was written by Lucy McCrudden of Dance Mama.

Find her on social media:

Twitter: @thedancemama
Instagram: @lucymccrudden
Facebook: @thedancemama