15 June 2022
Registered dance teachers in Italy, Cheryl Gill and Diane Durant share their experience with teaching David, who has Down's Syndrome. We delve into the relationship between teacher and student, as well as the unique perspective Cheryl has as both David's teacher, and his mother.
Cheryl's story
Not only am I one of David's teachers at the Academy of Dance in Bari, Italy – I am also David's mum. As a child, David often enjoyed watching lessons and show rehearsals, especially when his close family friends were dancing. David has a cheerful, friendly but strong personality. Due to his kind nature, he was able to mix easily with most children. However, he did have a problem understanding how much affection he was able to show and give, and although this was not an issue with older students or those who knew him well, it could be for children who saw him less frequently.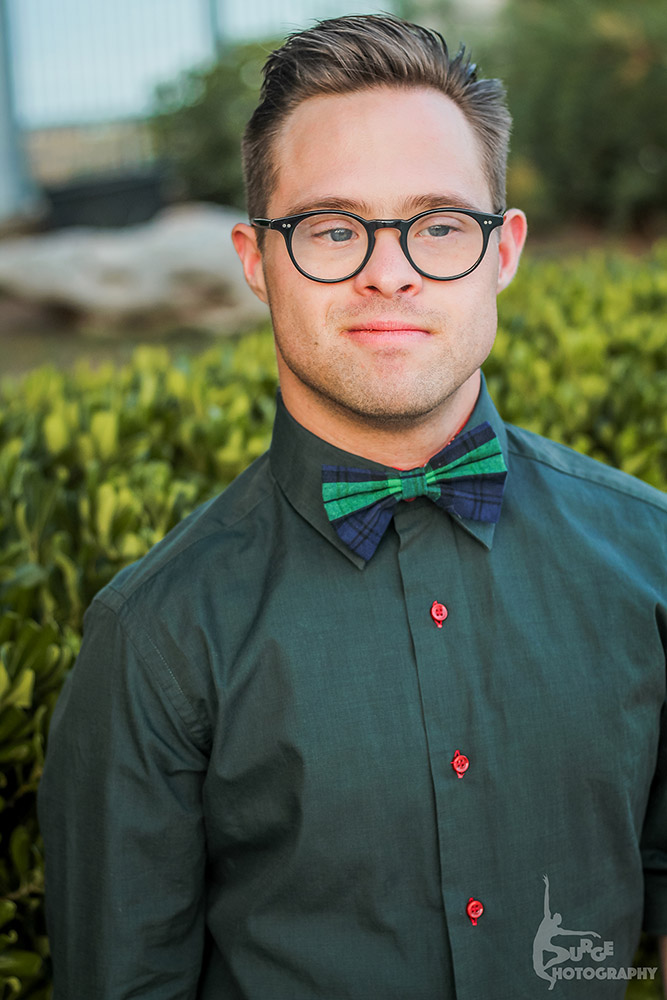 David
During his second year at dance school, David helped assist the children in a Pre-Primary open class. This was a massive challenge for him. All of a sudden he was an "older" David, with a huge responsibility, and he realised he could only touch gently or maybe not at all. The children completely accepted him. I personally, as his mum, found this such a big step for him and for all involved.
There were reasons why David waited until he was 14 to train. Although he was in class with younger children he knew that he was older and had to behave with respect and discipline. He accomplished this more and more in time and was able to organise himself between classes, during rehearsals, and even backstage in the theatre. He soon became more aware of his body and how he was developing muscle strength. His doctors also began to notice physically how his body and posture were improving. His "strong point" you could say were his loose ligaments and the facility this gave him. However, he had low muscle tone and tended to be overweight as many people with Down's Syndrome are.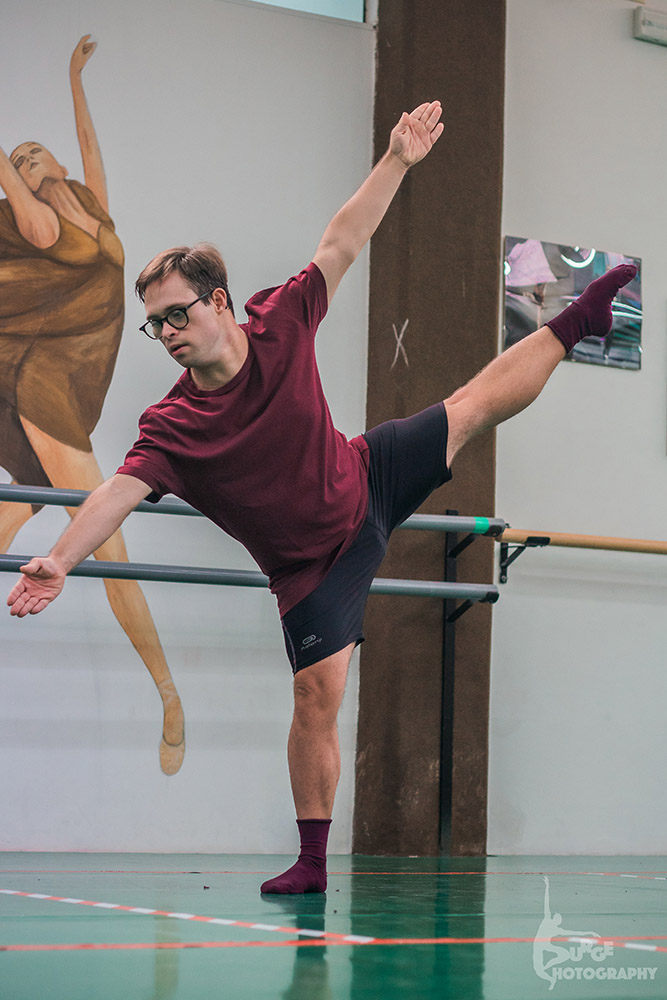 David at the Academy of Dance in Bari, Italy
Working with sound dance training has enabled him to achieve a physique that I never thought possible. Of course, he always has to be careful of his weight, but he also understands what he needs to eat and how to control his daily diet. David's love, passion, and determination are recognised by all who know him and even those he has never met. He is proof that great things can be achieved with courage, perseverance, and self-belief.
Diane's story
Teaching David has been a very positive experience. I realised it was very important to treat David as I would any other pupil, which made him feel part of the class. During the 15 years I have taught him, we have developed a wonderful relationship. I am his teacher and he always respects this, but I am also his friend and someone he feels happy to be with.
I realised it was very important to treat David as I would any other pupil, which made him feel part of the class.
David's goal was to be able to take an exam "like everyone else" and together with two children from his class, we entered him for his Grade 2 ballet. The moment he ran through the door I knew we had done the right thing; it was a very emotional moment. He continued taking his class exams with me present, as this gave him more security. The examiners were so understanding and gave merit to David where possible. There wasn't one exam where I came out dry-eyed. Definitely, an experience to cherish.
This article was originally featured in Issue #491 of Dance magazine. Read the full issue in the Member's Area now. Head to our Diversity and Inclusion Hub to find resources to help make your teaching more accessible.