22 April 2022
As a dancer, making sure you have the right clothing or uniform is often just as important as practicing your routines and developing your skills. However, the constant turnover of tights, leotards, and shoes can have significant consequences on the environment.
The UK alone currently produces over 200 tonnes of textile waste with around 3.1kg of waste produced per person every year.1 That works out to around £140m worth of clothing going to landfill every year and as an industry, dancewear companies have become increasingly concerned with the growing carbon footprint created by people around the world.2
To celebrate Earth Day, we've made a handy guide to five sustainable dancewear brands that are changing the future of dancewear.


Providing high-quality dancewear since 1975, British company Dansez has made sustainability and the idea of being 'planet friendly' the core focus of their ethos and is the first dance clothes producer to use regenerated nylon, ECONYL®. By concentrating on creating clothing using responsibly sourced materials, Dansez has created the UK's first sustainable dancewear collection.
A partner of the Healthy Seas Initiative, some of Dansez's leggings, leotards, tops, and shorts are made from recycled nylon waste and abandoned fishing nets, rescued by the initiative. This reimagining of old materials makes Dansez clothing a great choice for those looking for comfortable dancewear that helps reduce the amount of textiles being wasted every day.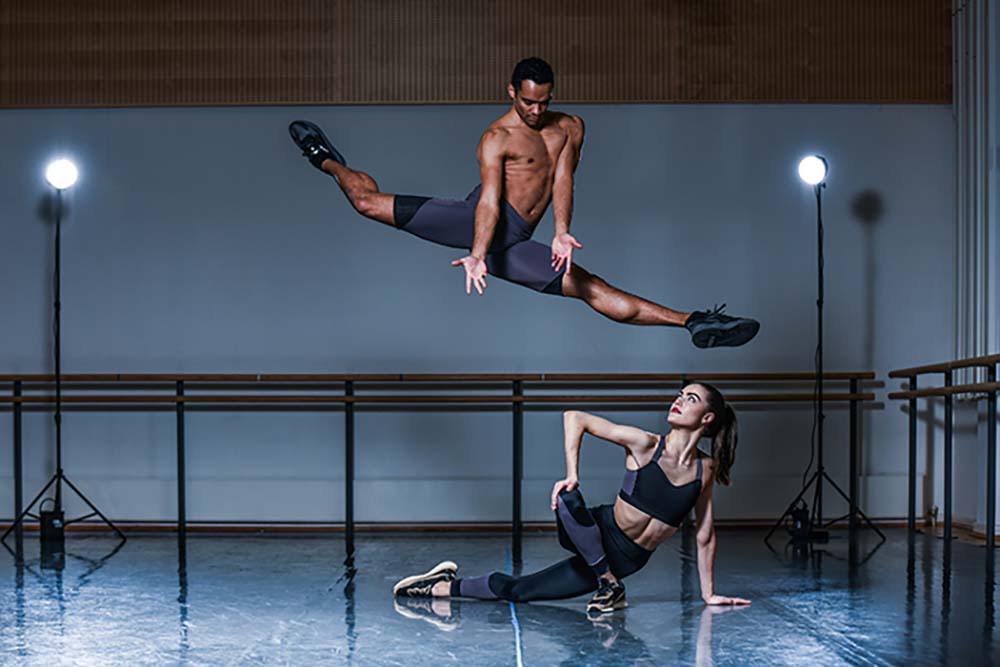 Above: Brandon Lawrence, Principal Birmingham Royal Ballet with Eilis Small, Artist Birmingham Royal Ballet
Image credit: Drew Tommons Virtuoso Dance Photography
A local, family run business with a global reach, Imperfect Pointes is the UK's first sustainable dancewear company to make everything from recycled materials. Founder Helen Banks (bottom right) came up with the concept after seeing the darker side of fast fashion, becoming frustrated with the lack of balletwear brands focusing on sustainability. Every leotard created by Imperfect Pointes is personally designed by Helen and her daughter in Manchester, with each piece being made by a small, family-run factory in Yorkshire.
Their future friendly dancewear incorporates ECONYL® yarn to ensure that every part of the manufacturing process is environmentally friendly. They even offer a clothing repair scheme so you can revamp your worn down clothing - free of charge!
Find out more about Helen and her brand in issue #495 of Dance magazine.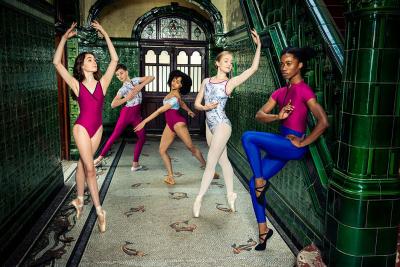 Image credit: Imperfect Pointes
ECONYL® - What is it?
With nylon waste contributing heavily to pollution, ECONYL® aims to close the continuous cycle of textile waste by recycling materials including old carpets, fishing nets, and consumer waste. For every 10,000 tons of ECONYL® raw material, they are able to save 70,000 barrels of crude oil from being used to create brand new nylon, which subsequently reduces the climate impact of nylon by up to 90%. Plus, because regenerated nylon has exactly the same quality as new nylon, it can be recycled and remoulded again and again.
With a focus on using recycled fabrics and materials, EXO/danse works towards reducing the impact the dance clothing industry has on the environment with each piece of dancewear they create. Aiming to use 100% recycled/sustainable fabrics in the near future, EXO/danse's green approach to clothing production is making strides within the industry.
A company truly making great steps toward a fully sustainable model, in addition to its use of ECONYL® and other recycled materials, EXO/danse uses only recyclable materials in their packaging to ensure that their commitment to sustainability is ingrained within its entire production process.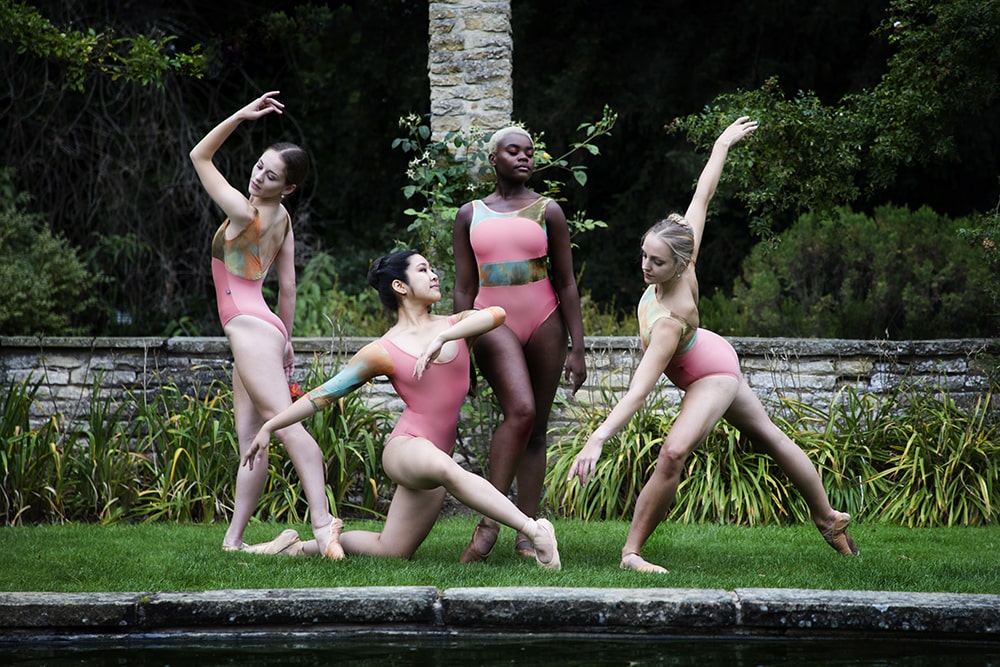 Image credit: Daniel Hope for EXOdanse
Korean based dancewear company SMK takes pride in being 100% vegan. With all their clothing being ethically manufactured in Seoul, Korea, SMK's focus lies not only in environmental sustainability but also in ensuring that their production process supports local workers.
Using a wide range of TENCEL™, MODAL®, organic cotton and regenerated nylon, SMK carefully selects human-friendly and eco-friendly materials for their leotards, shorts, and skirts. Scraps left during the production process are also recycled to create handmade, plastic-free packaging and other products. By reusing as many of their materials as possible, SMK is continuously trying to stop the endless cycle of clothing production waste, protecting the environment and making a cleaner planet for the future.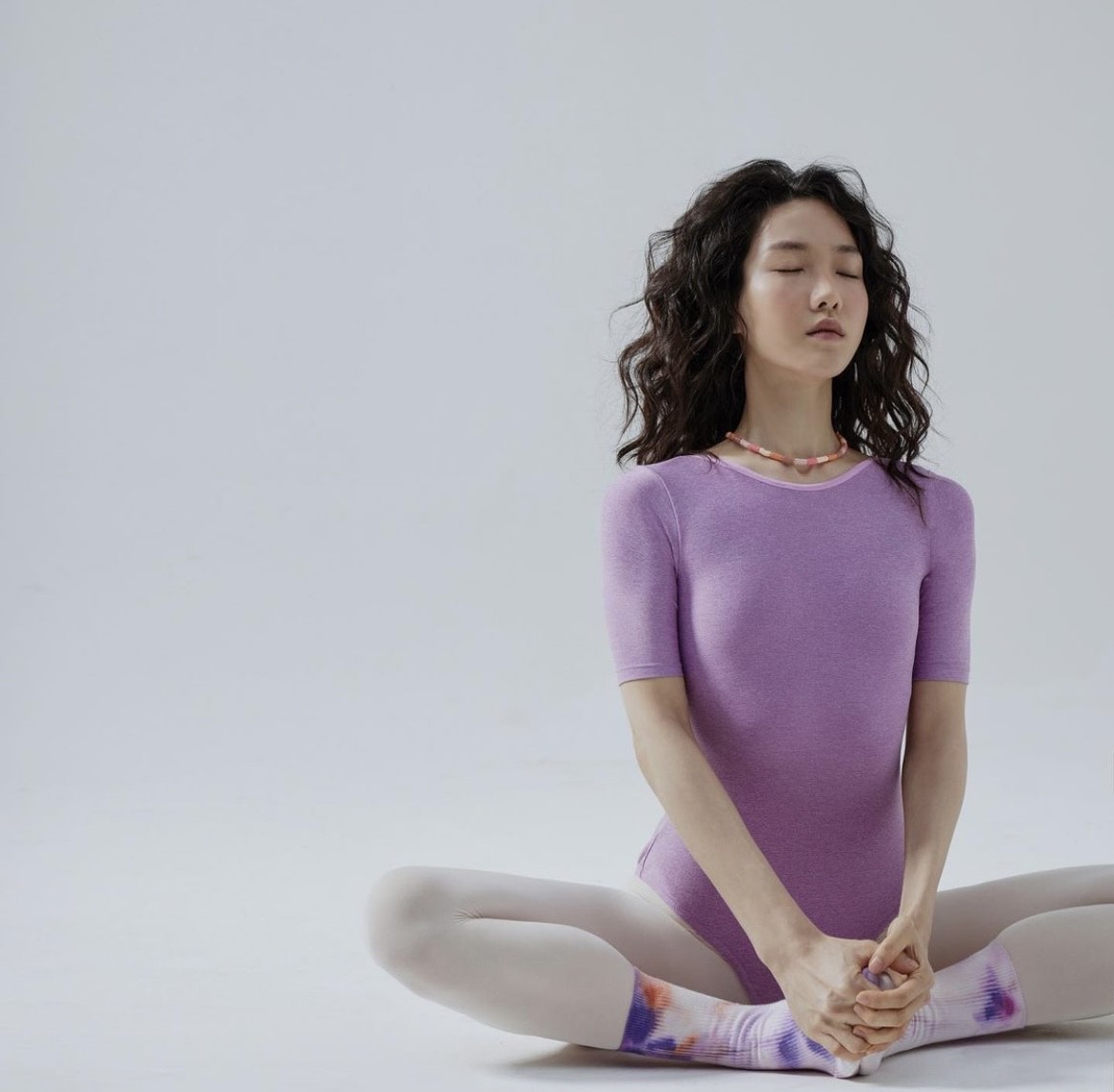 Image credit: SMK
Black-owned bodywear brand Nude Barre specialises in a line of eco-friendly undergarments made in 16 different shades to match all skin tones. With an expansive range of 'nude' skin tones, most Nude Barre clothing is made with eco-friendly textile fabrics which are created by recycling plastic. They are also striving to use eco-friendly dyes to produce different shades of pigment.
Designed to be sustainable and inclusive, Nude Barre is helping redefine what it means to buy bodywear that represents all bodies and skin tones. Durable and stylish, these tights offer a look at the future of bodywear, one that celebrates fashion without compromising the environment.


With more sustainable dancewear brands springing up every day, choosing the eco-friendly option has never been easier. So the next time you're in need of a new pair of tights or want to expand your leotard collection, why not go with one of these five incredible brands?


---
1. [Circular Online]↩ 2. [WRAP]↩