13 July 2021

Earlier this year our Tap Dance Faculty completed their Selection Event for our annual Bursary Awards online for the first time. A record of 191 candidates were entered for the competition, with truly excellent work displayed in both the Junior and Senior categories.
We spoke to several attendees who enjoyed the event as much as we did.
Teacher Charlotte Lympany spoke proudly of her student Jude Feltham: "Between chemotherapy treatment, monthly steroids, and lockdowns, we managed to choreograph, rehearse and submit Jude's routine. What an achievement, congratulations Jude! I am very proud of you!" (Special Commendation, Junior Section)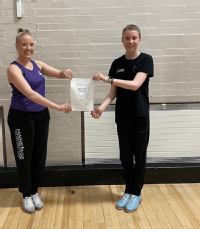 By using an online format, the Tap Faculty were able to welcome entries from candidates around the world. This resulted in receiving many international entries from countries including Canada, Ireland, Italy, Malaysia, Mexico, Singapore, Spain and South Africa. Teacher Kalli Ann Cheatle noted the importance of the competition being accessible for all: "Huge thanks for making the opportunity virtual so the children did not miss out." (Teacher of Angela Ferraz, Special Commendation, Junior Section)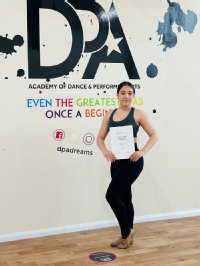 Simone Castle, Principal of Stagestruck Academy told us about her experience of teaching Craig Noakes, our Junior Section winner, through lockdown: "We were filming Craig's winning performance right up until the midnight start of lockdown in November. It was a stressful but exciting part of the year with some rehearsals taking place on Zoom, outside in the carpark, down the beach - wherever we were allowed to go really!!! As well as in the studio, and it was well worth the effort. I am so proud of Craig's success".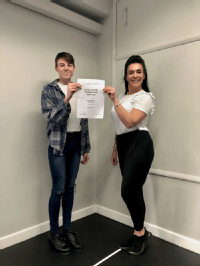 Aaron Lissimore, FISTD, Principal of The Company Performing Arts also taught Abbie Elmes, Winner in the Senior Section, throughout lockdown: 'I am so incredibly proud of Abbie, her passion and dedication for tap dance have been truly rewarded. Her routine was a powerful, emotional piece that she managed to portray with ease. The process of choreographing, perfecting, and filming the dance for this event was a much-needed creative output for us both during the pandemic. I look forward to seeing her represent the Tap faulty at the Bursary Awards later in the year.'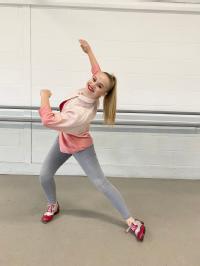 Good luck to the winning nominees who are representing the Tap Faculty at the 2021 Theatre Bursary Awards; the results of which will be published later this year.
Words from the Tap Faculty

"The Tap Faculty understands what a challenging time it has been for our teachers and students around the world. We have all missed dancing in studios and performing live - most of us will agree that teaching Tap online is challenging but we were hopeful this online format would be an opportunity for teachers and students to fully demonstrate their ability and live up to their creative potential. It is fair to say all candidates who entered the competition performed exceptionally well and rose to the challenge.
Our adjudicators were Pauline Ash (Tap & Modern Examiner and member of the Tap Faculty Committee), Alex Larder (West End performer and multiple IDO Tap Champion) and Charlie Stemp (West End Performer, WhatsOnStage Award and Theatre World Award Winner). They were truly amazed at the standard of our competitors and are confident the Tap Faculty will be well represented at the upcoming 2021 ISTD Bursary Event."
Results

Congratulations to our winners in the Junior and Senior categories, as well as our Runners up and Special Commendations. To those who took part, be proud, keep enjoying what you do and don't stop Tapping!
Read the full results available here.
Our Tap Faculty are currently preparing for our online Tap Dance: 2021 Bursary Awards Selection Event. Tickets will be on sale in September (with uploads required by or around 16 November) and this year we have secured sponsorship for prizes. Get practicing!