29 April 2022
All over the globe, ISTD members are involved in outreach programmes that not only spread the joy of dance but also benefit their own dance businesses, helping them to become more sustainable. Today, on International Dance Day, we take a closer look at the incredible work our international members are doing and why increasing access to dance is so important.
Europe
Dance Connection
Daniele Silingardi trained with the ISTD and RAD in Italy, before attending the Royal Ballet Upper School. He has won several awards from the ISTD's Imperial Classical Ballet Faculty and now dances in Stuttgart Ballet with Aiara Iturrioz. The pair have been developing a project called Dance Connection, which aims to support the development of ballet in countries where it's not yet widely recognised or established.
"It all began in 2020, when we started collaborating with an art project in Kenya, One Fine Day/Anno's Africa," they say. "This organisation, based in Kibera – the biggest slum in Nairobi and the whole of Africa – offers different art activities to the kids there, such as music, ballet, acrobatics, painting... They create a safe space for them to enjoy arts and have fun exploring them."
"As we liked that idea of motivating the kids with art, we began collaborating with them and we started teaching ballet classes via Zoom. We realised that they didn't have enough ballet materials, so, towards the end of that year, we sent them a box full of ballet clothes and shoes."
This year, the dancers at Stuttgart Ballet plan to "share the stage" in their gala with their friends in Kibera – "we will project on a big screen the choreographies that the students rehearsed and prepared through this year with our help." The gala will help to raise funds for an art centre in Kibera.
The USA
Ballet in a Box
New ISTD member Francesca Stern, co-artistic director, with Donna Perkins, of Redondo Ballet Company in California, was keen for her dancers to be "not only beautiful on stage but caring citizens in their community." Inspiration came from thinking outside the box – and putting ballet inside one.
"Ballet in a Box is a philanthropic programme that brings cultural exchange and the arts to underserved communities and countries," [...] "It is literally a decorated cardboard box that contains all the components required to perform a scene from an original Redondo Ballet production. The box contains costumes, leotards, tights, shoes, music, story, make-up and accessories – these are all brand new and donated."

First, the Redondo Ballet dancers perform for the recipients, then they mentor the students on the same scene. "The choreography is changed to match the age and level of dance training – if any – of the recipients," says Francesca. "We then costume the new dancers, and finally they perform on stage for their families and classmates.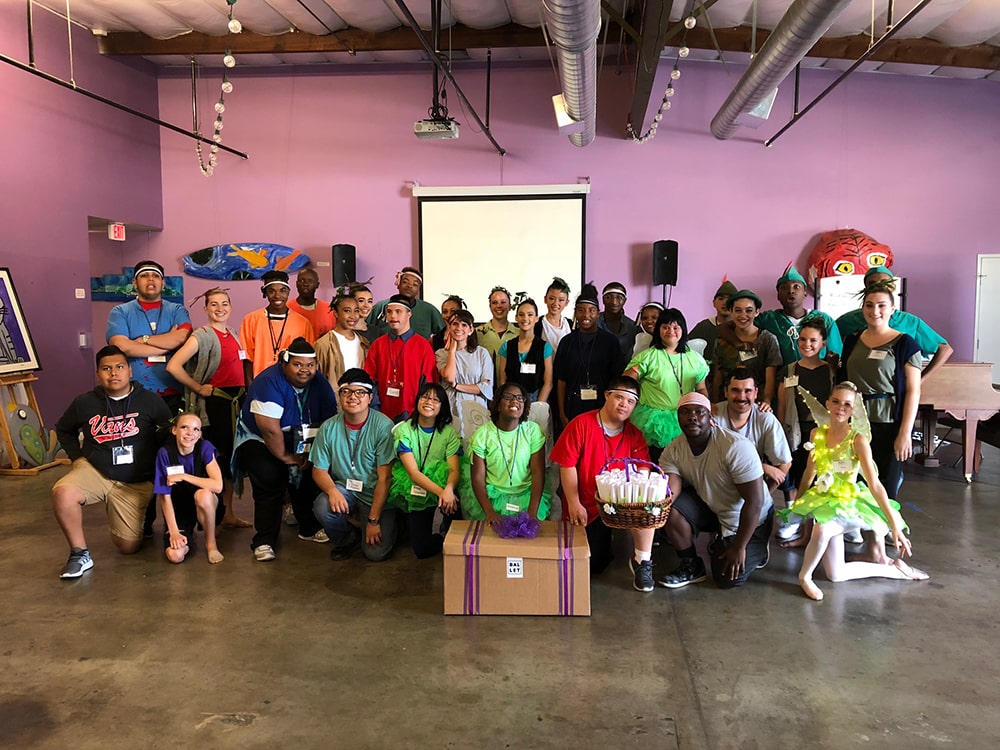 Redondo Ballet performers taking part in Ballet in a Box
There can be challenges. "Sometimes we are met with crossed arms and sideways glances," she notes. "Once the interaction occurs, there is a shared love of dance and movement, the atmosphere relaxes and smiles cross everyone's faces.
In turn, the outreach work benefits Redondo Ballet. "Even if our visits don't produce more dancers, we are encouraging them to become audiences and supporters of the arts," says Francesca. And her dancers have gone one step further and created their own outreach group. "They meet once a month and plan events such as food drives, book collections to help stock libraries at schools, beach clean-ups and clearing endangered butterfly habitats. We couldn't be prouder of them."
Africa
Amoyo Performing Arts Foundation
With close links to the Waterfront Theatre School in Cape Town – founded by Keith Galloway and Delia Sainsbury, the ISTD's international representative in Africa and the Middle East – Amoyo is a non-profit organisation based in Hout Bay in the same city.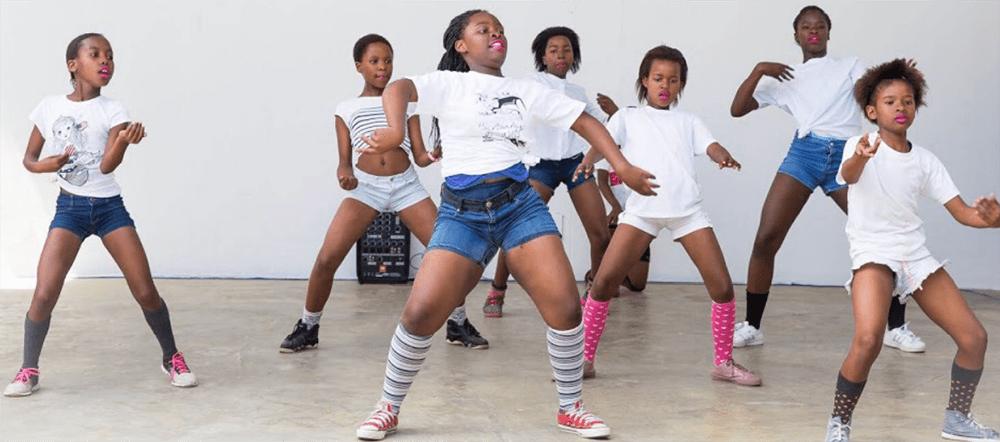 children taking part in an amoyo programme
"Amoyo is far more than just a performing arts school," explains Kim Conley, co-founder and CEO. "The children who attend come predominantly from impoverished homes within a community striving against drugs, alcohol, domestic and community violence, gangs and extreme poverty. "Every one of our students exudes more confidence than when they first arrived," she says.
"Children with low self-esteem, who felt they had no voice and struggled to make eye contact during conversations, are engaging in monologues, solo dance performance and motivational speeches."
The school has been praised and formally endorsed by Alvin Ailey American Dance Theater as, "one of the best outreach programmes they have ever worked with". "Amoyo has really pushed developing and taking pride in our African performing arts and receives constant recognition for the quality of our training and calibre of our performers. It is a powerful, unique, invigorating and culturally rich art form covering traditional African dance, gumboot and pantsula dance together with rhythm sticks and cans, djembe drumming and African song."
Amoyo dancers performing for Alvin Ailey representatives
Words by dance journalist and novelist, Nicola Rayner, for Dance Magazine Issue #495.
This article has been condensed for length. Read about our U.K based outreach programmes in the full article in Issue #495 of Dance Magazine.