13 May 2022
We're so proud of the official winner of BBC Young Dancer 2022 and ISTD trained inspiration Adhya Shastry. Taught by the amazing Ananya Chatterjee, Adhya was also a finalist in our 2021 Classical Indian Faculty Bursary awards.
A huge well done also to Kai Scanlan, another ISTD trained dancer who made it all the way to the finals. We spoke to Kai to learn more about his experience with the ISTD and how his dance training helped him prepare for the Young Dancer 2022 finals.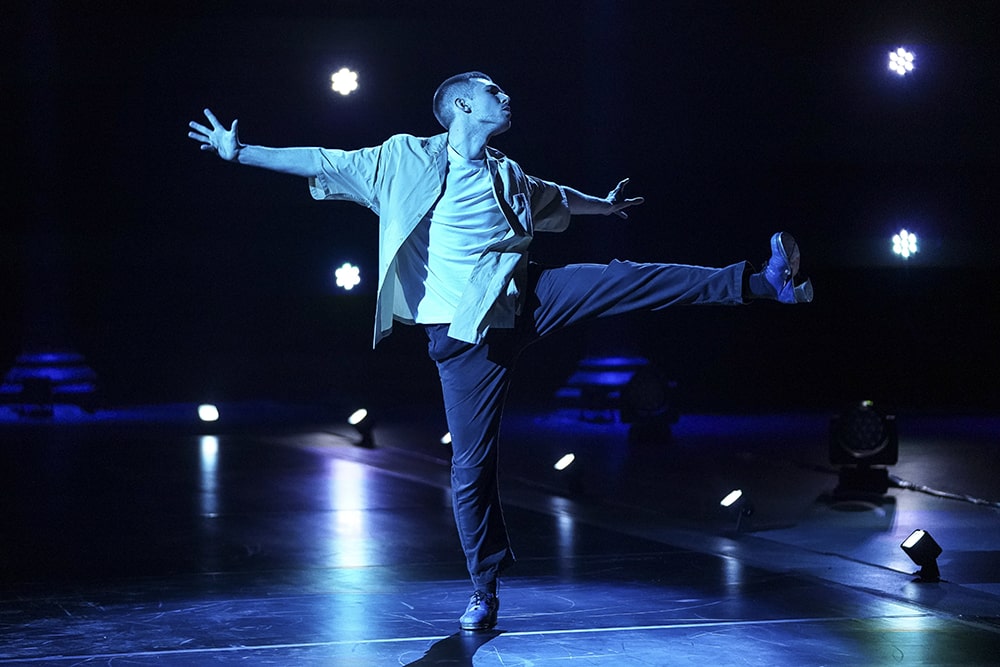 Credit: BBC/Kieron McCarron
What is your experience with ISTD exams? Would you recommend them to other people?
I started tap roughly when I was 4 or 5 and did the primary syllabus but never really did it for anything other than to dance on the weekends, so in my mind, when I was younger, I didn't really mind if I didn't do the exam because I just loved tap!
After a few years I started to develop my confidence and ended up taking exams, and I actually believe I took Grade 1 - Grade 6 within two years from when I was nine until I was 11. I think the training really gives you a solid foundation, especially some of the newer stuff that I have seen from time to time, as I think they are developing to help dancers really train the technique more, which is so important.
For me, learning through the syllabus allowed me to branch out and join other programmes, like Tap Attack, and then train over in America, as it gave me an understanding of basic techniques which I then developed over time with other training.


How do you think your exams have prepared you for your BBC Young Dancer Award?
I would say exams are a good way to make sure you're prepared for an occasion, and it's a good way to see how you can perform under pressure.


Do you have any advice for those wanting to take up dance as a profession? Who are the main influences in your work?
I think right now my main advice would be to be as adaptable as possible and be open to doing things in different ways. On BBC Young Dancer, I was outside of my comfort zone for the majority of the show, however, I was open to just getting on with it and seeing how I would react to the challenge.
There's obviously other things such as being professional, working hard, being polite, and just general things like how you connect with other choreographers and professionals, but for me, I always just remember that this is something I love to do. Dance doesn't feel like a job when you love it so much, and even though that's really cringy, I remind myself of that constantly and it takes off so much pressure. Everyone's time will come and things will fall into place, so in moments where you feel as though maybe you're a little bit lost in terms of what's coming next, just remember to stay patient.
What are your plans for your dance career?
Currently, I am training at Wilkes Academy, and that has really changed my outlook on Performing Arts. When I started, I'd never trained in dance before (besides tap), so I was unsure about how I would react to the things that I'd be taught. However, the training has really made me develop passions for other styles. I think it's a good place to be because I enjoy every style, so I would say my book is open for when I leave college.
After I perform, I do want to start transitioning into a creative role, because it's something I've always been passionate about, and the idea of creating concepts is something that is so appealing, as I love to connect to an audience. But my plan right now is to just see where the wind takes me, and not to force anything.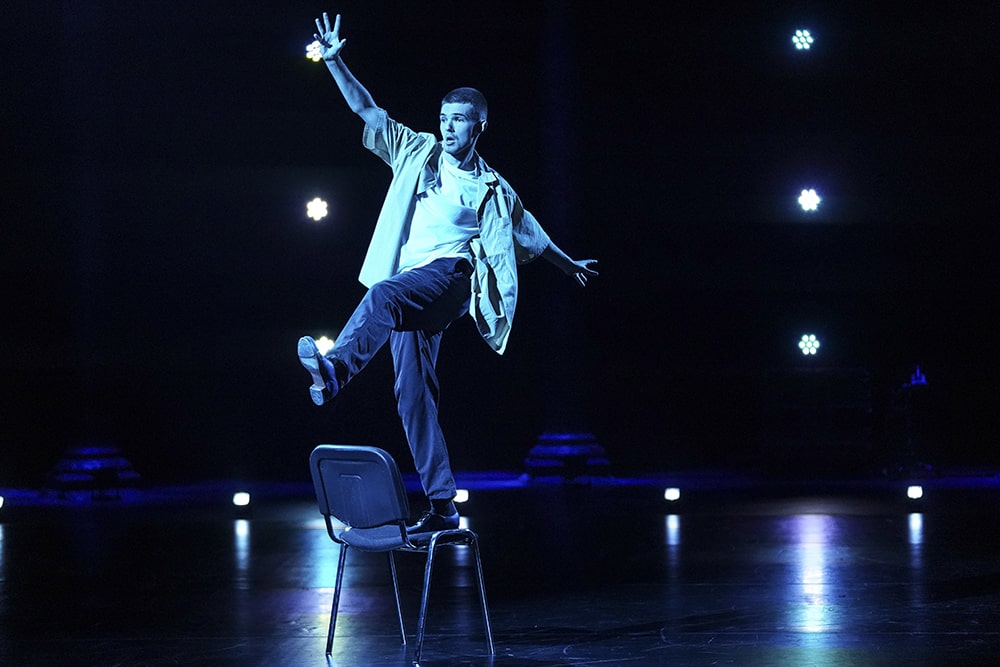 Credit: BBC/Kieron McCarron
How do you prepare for a performance like your final performance on BBC Young Dancer? Do you have any practical tips for those who are about to perform on stage?
My preparation for the final was a strange experience purely due to the fact that I haven't performed in so long. I used to perform most weekends before the pandemic, however, this was actually the second time I'd danced a solo in three years. I focus on calming myself down and being present in the moment and try not to allow my brain to think about other things.
I think it's really important to be relaxed when you perform, so you will always see me with headphones listening to music. I also practise a lot of imagery, where I will listen to my solo music a few times before, and I will picture how I want things to look and how I want to use my dynamics. I think this helps because it's not using all my energy, and it's creating confidence within myself as I am assuring myself that I know what I'm about to do.
I would say my main tip is to remind yourself that you are the person in charge when you're dancing, and you have the audience coming on the journey with you. For me, that means that if I feel confident, then the audience will naturally want to become engaged with what I do because I have an inviting energy which they can trust.


Congratulations once again to both Adhya and Kai for their incredible success. We wish them all the best in their future dance careers.