1 October 2022
The 1 October marks the start of Black History month, and we thought we'd tell you more about some of our favourite dancing icons. Do you know who is famous for the Stair Dance? Have you ever heard of the Tap Dance Kid? Read on to find out more and discover some facts and characters you perhaps weren't aware of!
Bill "Bojangles" Robinson
1878 - 1949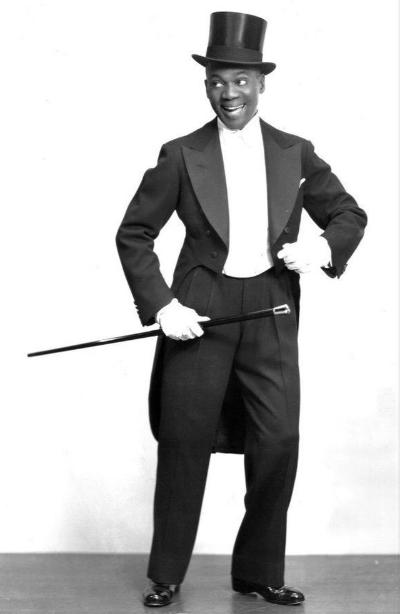 Bill started dancing at the age of five, going on to become one of the most well-respected and highly paid Tap dancers in the US during the first half of the 20th century.
Bill was well known for his film work. In 1935, he joined renowned child star Shirley Temple in the film 'The Little Colonel' to perform as one-half of the first interracial dance pairing in Hollywood history.

A famed dancer and actor, Bill pioneered a new form of Tap which shifted from a flat-footed style to a light, swinging style that focused on elegant footwork.
His signature routine was the Stair Dance, which involved tapping up and down a set of stairs in a rhythmically complex sequence of steps.
Did you know?
In 1922, Robinson set the world record for running backwards.


Janet Collins
1917 - 2003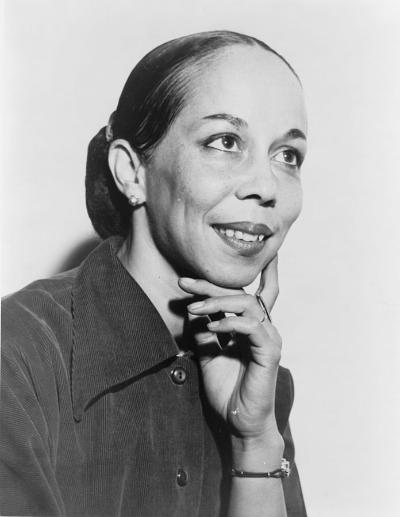 A pioneer of Black ballet dancing, Janet Collins was a prolific performer known for her eclectic style of modern dance and ballet. She went on to devote herself to teaching and taught modern dance at schools including Balanchine's School of American Ballet.
In 1951, Janet became the first African American prima ballerina to dance with the Metropolitan Opera. During her time there, she danced lead roles in many iconic operas including 'Aida' and 'Carmen'.
Janet found success in the face of the harsh racism of the American dance industry. At the beginning of her career, she refused an opportunity to dance with the prestigious Ballet Russe de Monte Carlo because they asked that she paint her face and skin white in order to perform.
Did you know?
Janet studied classical ballet as well as modern and ethnic dance during her time as a student.
Savion Glover

Tap dancer, choreographer, and teacher Savion Glover is best known for his unique pounding style of tap dancing, called 'hitting', as well as his prolific stage work including his Broadway debut at the age of 11 in the musical 'The Tap Dance Kid'.
Glover developed his own dancing style he dubbed 'freestyle hardcore'. He has a unique heavy foot when dancing and teaches students his signature style, encouraging them to express themselves and 'say something' through their movements.
The youngest ever recipient of a National Endowment for the Arts grant, Glover changed the tap landscape through his bold choreography and ability to inspire others. He brought renewed interest in dance, particularly among young people and minority artists.
Did you know?
Glover has been teaching tap since he was 14 years old.
Hope Boykin


A dancer and educator, Hope Boykin made her mark in the dance world when she joined The Alvin Ailey American Dance Theatre in 2000.
During her time there, she performed an extensive repertoire in 71 countries across six continents.
Hope continues to share her knowledge and expertise with her students and focuses on the Horton Technique, classical, contemporary, and jazz.
She insists on providing a positively driven atmosphere to encourage her students.
During her time at the renowned Philadelphia Dance Company (philadanco), Hope received the acclaimed "Bessie", a New York dance and performance award presented for exceptional achievement by independent dance artists in the city.
Did you know?
Hope is a keen speaker and has given several keynote speeches at prestigious venues including New York City's Lincoln Center.
You can read more about Black History and culture through dance here.