23 March 2022
At the Society, we're committed to increasing access to dance, particularly in our local communities. We strive to support creative and innovative projects aimed at bringing dance to those communities who may not usually have access to classes or teaching.
Today, we're introducing you to the winners of two of our brand new funding opportunities; The Sue Passmore Award and The Broadening Access to Dance Award. Both awards will support projects that broaden access to dance in the recipient's local community, as well as further support our Equity, Diversity, and Inclusion initiative.
Let's meet the four incredible winners as we find out how they'll be using the funding to help their communities…
The Sue Passmore Award
The Sue Passmore Award honours the significant contribution of our former Chair and Trustee and is awarded to two recently qualified dance teachers (within five years of their first Society teaching qualification).
Veronica Jane Day, Bringing Concepts Alive Through Modern Dance!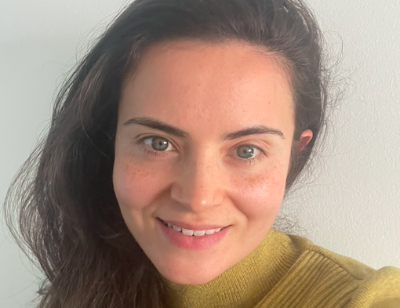 Our project, 'Bringing Concepts Alive through Modern Dance!', is an inclusive project aimed at re-engaging primary aged students with their learning after a long period of non face to face education. It will have the combined effect of introducing modern dance to a much wider audience and for those that have perhaps never attended a live performance, nor engaged themselves in practicing dance before.
This project seeks to impact as many children in our local community as possible and expose them to enriching experiences in dance. By collaborating with local primary schools in our community, we will be engaging with all types of pupils from different socio-economic backgrounds, genders, ethnicities, and special educational needs.
We have approached our local schools and have collaborated on the topics that we feel will enrich and support their student's learning. There is a mix of topics from the curriculum, as well as other contemporary social issues like climate change and sustainability.
"Dance has thoroughly enriched and shaped my life, and I feel very lucky to have had many dance experiences from a young age. Now, I feel a desire to share my passion for dance with the next generation of young people. Having the opportunity to speak with Ms Passmore and learn from her experiences has left me invigorated and has inspired me to continue pursuing this calling, and to hopefully inspire others to pursue a lifelong involvement and connection with dance."
The Broadening Access to Dance Awards
The Broadening Access to Dance Award is awarded to two teachers who have held their Society teaching qualification for more than five years.
Georgina Rombough, Dance Connection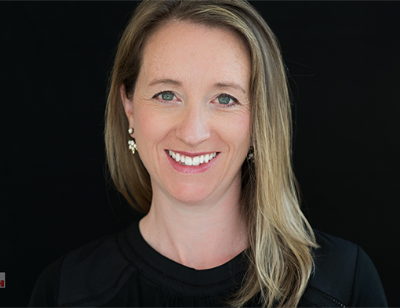 'Dance Connection' will be an after school dance programme for children ages 6 to 8, offered at a local elementary (primary) school. The programme will run for approximately 9 weeks, with the 9th week being a sharing of work, providing an opportunity for children to experience the art form of dance and its creative process.

The goal is to create an opportunity for children who may not be able to attend dance classes in the private sector due to financial or other reasons, to dance and enjoy movement. Participants will benefit from the many mental and physical benefits attributed to engaging in movement and will have an opportunity to move their bodies, and experience dance in a way that teaches the fundamental elements of dance that can be found across all genres: action, dynamics, time, space and relationship.
Dance Connection's main objective is to positively impact the physical and mental health of children post-pandemic and hopes to develop their appreciation for dance as an art form.
"I was absolutely thrilled to receive this award as this project has been an idea in the making for several years. Simply having the opportunity for a bursary was the motivation I needed to pursue the idea. I am so excited for the future, for this project, and for the growth it will provide in this next phase of my dance teaching career!"
Helen Duffy, PACE Youth Arts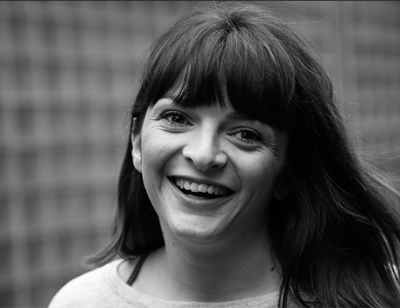 PACE Youth Arts is an outreach programme for at-risk children, offering free access to dance classes and life skills with leading industry professionals as well as the opportunity to develop self-esteem, trust, discipline, nutrition and relationships.
Our mission is to equalise access to the arts for all children. PACE broadens the access to this level of training by offering workshops for free to children ages 7-11 who receive free school meals or equivalent benefits. To make our programme entirely accessible to these students, we commit to providing them with any equipment, uniform or accessories necessary to participate. Tap shoes, instruments, t-shirts, water bottles and homework packs will all be provided for the duration of the programme, instilling equality at the heart of everything we do. Students will work alongside industry professionals to create a performance at the end of the week.
Additionally, we are offering in-school workshops locally, where students unable to attend outside can access everything we have to offer in the familiarity of their regular space and schedule. This project provides stepping stones towards equalising access to the arts for all children. It's time to pick up the "PACE"!
"After a long year of raffles, fundraisers, free classes and favours, this was exactly the momentum PACE needed to kickstart the new year. We've got a long road towards making PACE a full time programme, so every bit of support we receive means a lot, and receiving this award has given me that boost of confidence needed to keep going and make sure we get PACE out to as many at-risk children as possible."
Michelle Whyte, Boys Dance Academy
This project is aimed at encouraging boys who may not have had the opportunity to previously experience dance to participate in regular classes.
We have had our first two workshop days with great success. We had a total of around 50 boys from across Aberdeen City and Shire take part and this has led to around 20 of them starting regular classes. We have more workshops planned for March (2022) and are working with our local active schools coordinator from Sport Aberdeen to ensure we broaden our reach further to those who may not otherwise get the opportunity to access dance.
"We were thrilled to receive this award. It is wonderful to have the society's support as we try to broaden opportunities for boys in the Northeast to access dance."
Applications for our 2022 Sue Passmore Award and Broadening Access to Dance Award will re-open this August. In the meantime, why not find out about our other bursaries and funding opportunities?